Astronomers and stargazers are in for a treat this June with the rise of a 'Super Strawberry Moon'.
The full Moon this month could be as much as 30 per cent brighter compared with other points in the lunar orbit, so make sure you get outside and see if you can spot the difference.
And if the Moon looks particularly dramatic, don't forget to take a photo! If you share your supermoon photos with us, you could be the lucky winner of a brilliant astronomy prize. 
Find out what 'Super Strawberry Moon' actually means, the dates to watch for it and more below.
Share your supermoon photos and win
This month we're launching a fantastic prize draw in partnership with publishers Collins. 
Post your photos online with the hashtag #MySupermoon, and tag Royal Museums Greenwich on Instagram, Twitter or Facebook. You'll then be automatically entered into our free prize draw. 
One lucky photographer will win a full collection of the Astronomy Photographer of the Year catalogue, featuring over ten years of the world's greatest space photography.
The competition launches at 5pm on Monday 13 June and closes at 5pm on Sunday 19 June 2022. You can view the full competition terms and conditions here.
Good luck!
When can I see the Super Strawberry Moon? 
Technically, the full Moon will 'peak' in the UK on 14 June at 12.51pm BST. While it may seem strange to think of a full Moon occurring during daylight hours, there is a straightforward explanation: this is the exact moment when the Sun and Moon are on opposite sides of the Earth, which can happen at any time of the day or night. This is known as a 'syzygy' of the Sun-Earth-Moon system.
The good news is that the Super Strawberry Moon will still appear full for a few days in and around 14 June, so there will be plenty of chances to capture that all-important shot. Due to optical illusion, the Moon often appears much larger when it's near the horizon, so for a really dramatic photograph look for the Moon just after moonrise or before moonset.
Image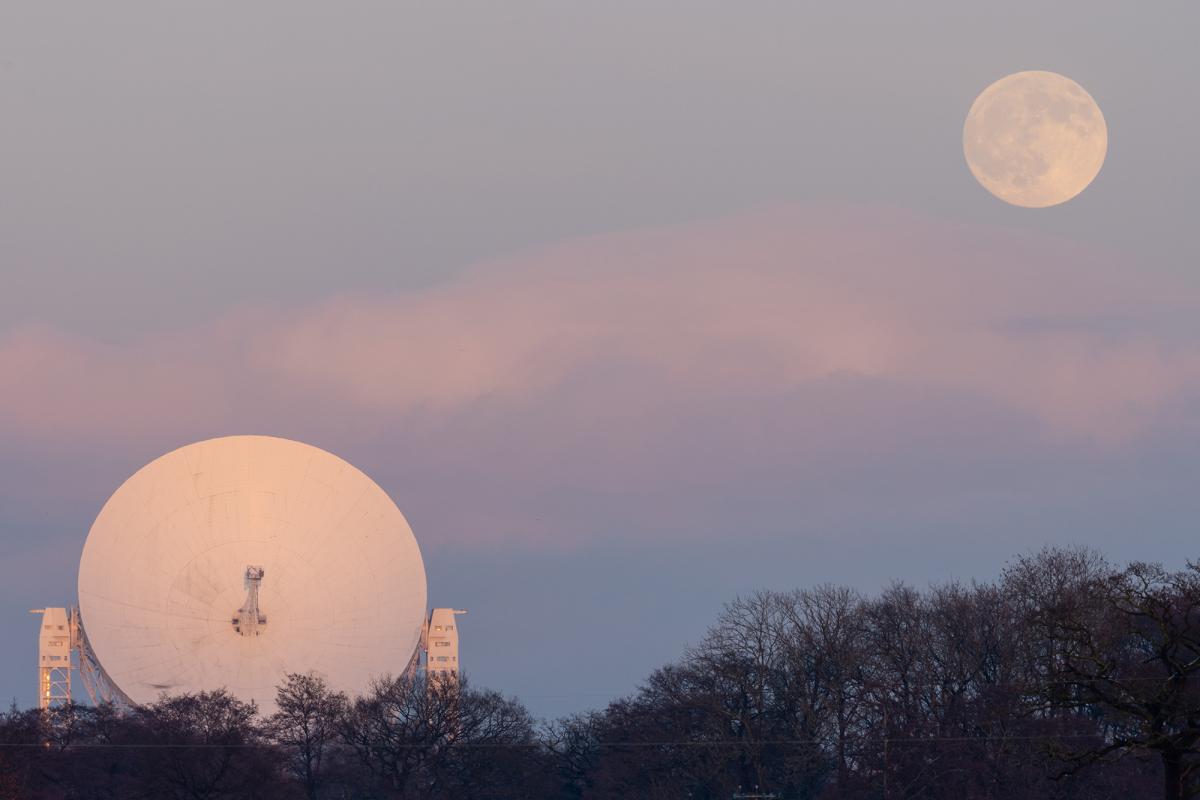 What is a supermoon? 
The Moon's orbit around the Earth is elliptical, which means that the distance between the Moon and the Earth varies. The point at which the Moon is closest to the Earth during its orbit is called a lunar perigee. If a full Moon occurs during this period it is commonly known as a supermoon. 
During a supermoon, the Moon can appear up to 14 per cent bigger and 30 per cent brighter compared with when it is furthest away.
Image: Moonrise over Jodrell Bank by Matt Naylor, Astronomy Photographer of the Year 2021 Skyscapes
Why is it called a Strawberry Moon?
This characterful name has its roots in Native American culture. The 'Strawberry Moon' takes its name from the gathering of strawberries in June. Other names include Rose Moon, Mead Moon and Honey Moon, as late June was thought to be the time when honey was ready for harvesting. 
June's full Moon is called a Super Strawberry Moon because it's both a Strawberry Moon and a supermoon.
How to photograph the Moon
Whether you're using a DSLR camera (digital single-lens reflex), compact camera or a phone, you can take stunning pictures of the Moon. 
To improve your chances of capturing a good shot, make sure to choose a location that allows an unobstructed view of the Moon. To prevent camera shake, mount your device on a tripod. 
If you have the option to adjust your device's settings and want to focus just on the Moon, make sure to use a telephoto lens – a long lens that enables you to capture objects that are far away. Set your ISO settings to a low level (usually around 100) to reduce noise in the picture. Aim for a shutter speed of around 1/30th of a second as the Moon moves relatively quickly across the sky. 
For more astrophotography inspiration, check out this year's shortlisted Moon photos from Astronomy Photographer of the Year.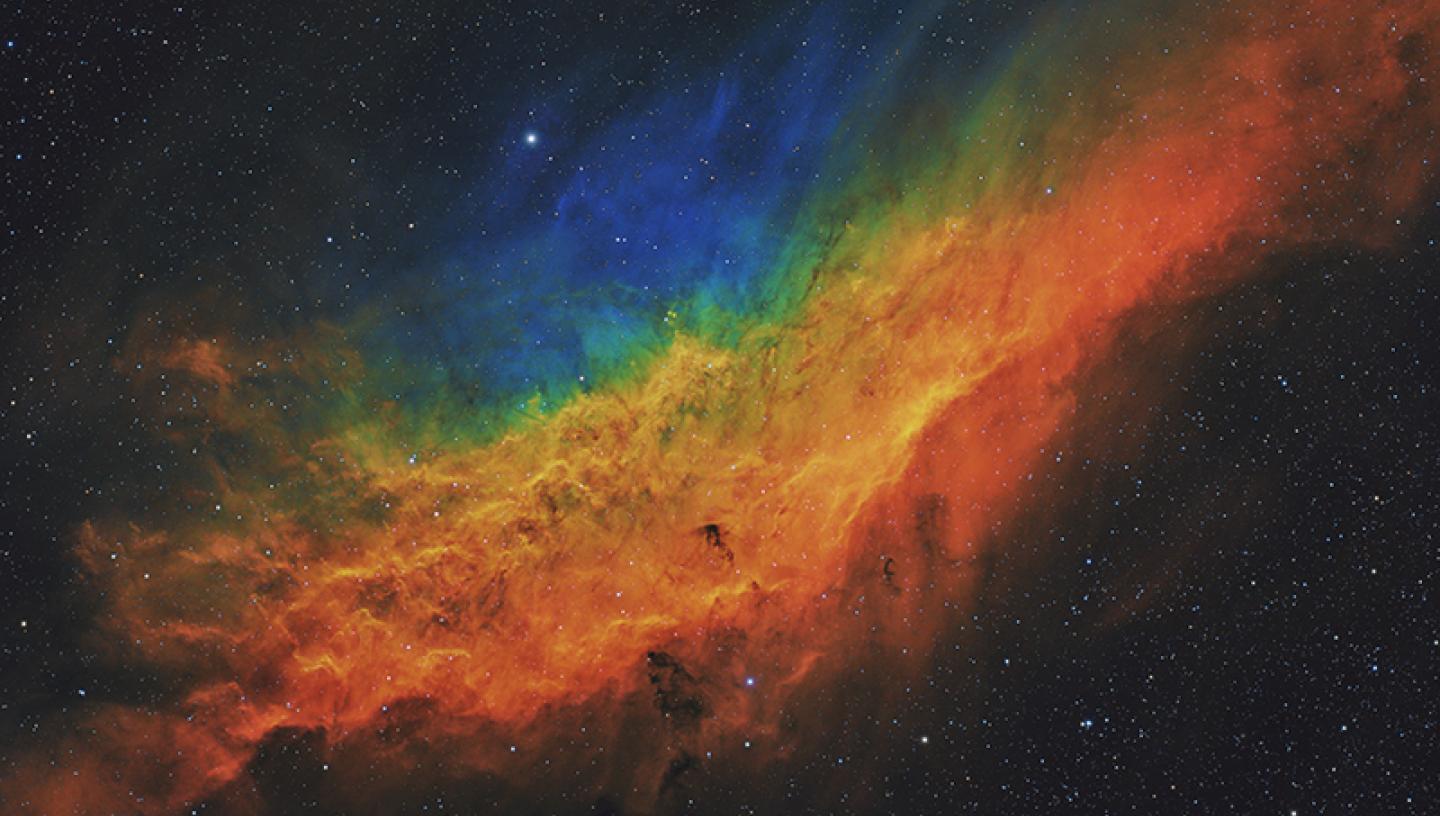 See more great space photography
Visit Astronomy Photographer of the Year and see incredible photos of the night sky