Dining in our galleries provides the singular opportunity to feast on best in class catering whilst surrounded by some of our most inspiring collections. 
Email: events@rmg.co.uk | Tel: +44 (0)208 312 8517 
1 / 4
Orangery and South Parlours
Dine surrounded by artworks in these intimate rooms in the Queen's House. Start in the Orangery overlooking Greenwich Park before settling in for dinner. This former royal palace was created as a 'House of Delight.' Celebrating in the parlours continues that tradition.
40 Guests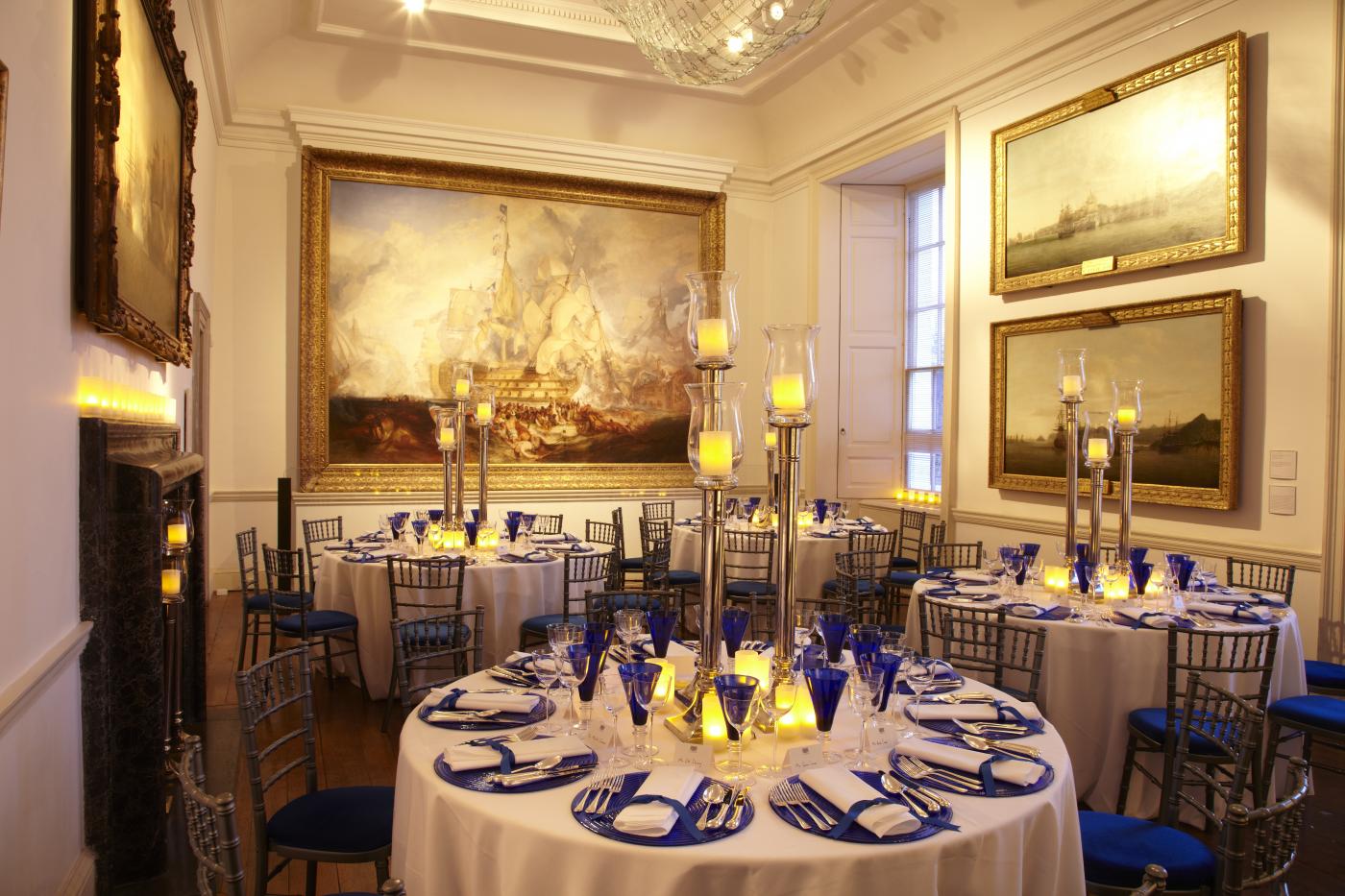 2 / 4
Master's Saloon
Be a ship's captain for a night and dine in the atmospheric Master's Saloon on Cutty Sark. Guests enjoy drinks on the Weather Deck and tour the whole ship before climbing down the steps and feasting at the very table where captains of Cutty Sark have dined since 1869. 
10 Guests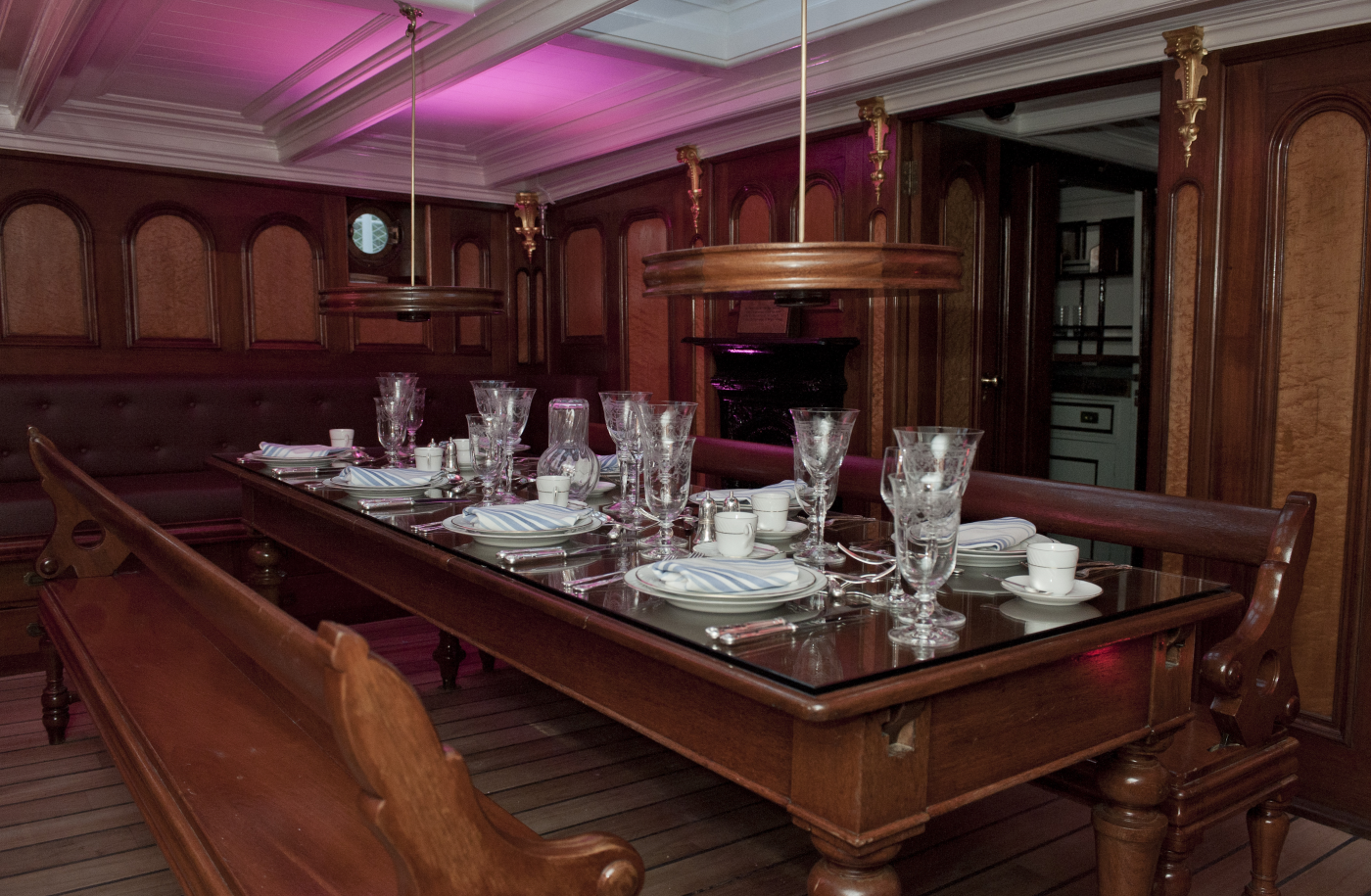 3 / 4
Photography gallery
Home to our Astronomy Photographer of the Year exhibition, this gallery is located in the heart of the National Maritime Museum. Bask in the glow of award winning night sky photography. Perfect for networking events and team celebrations, this is one out of this world experience.
20 Guests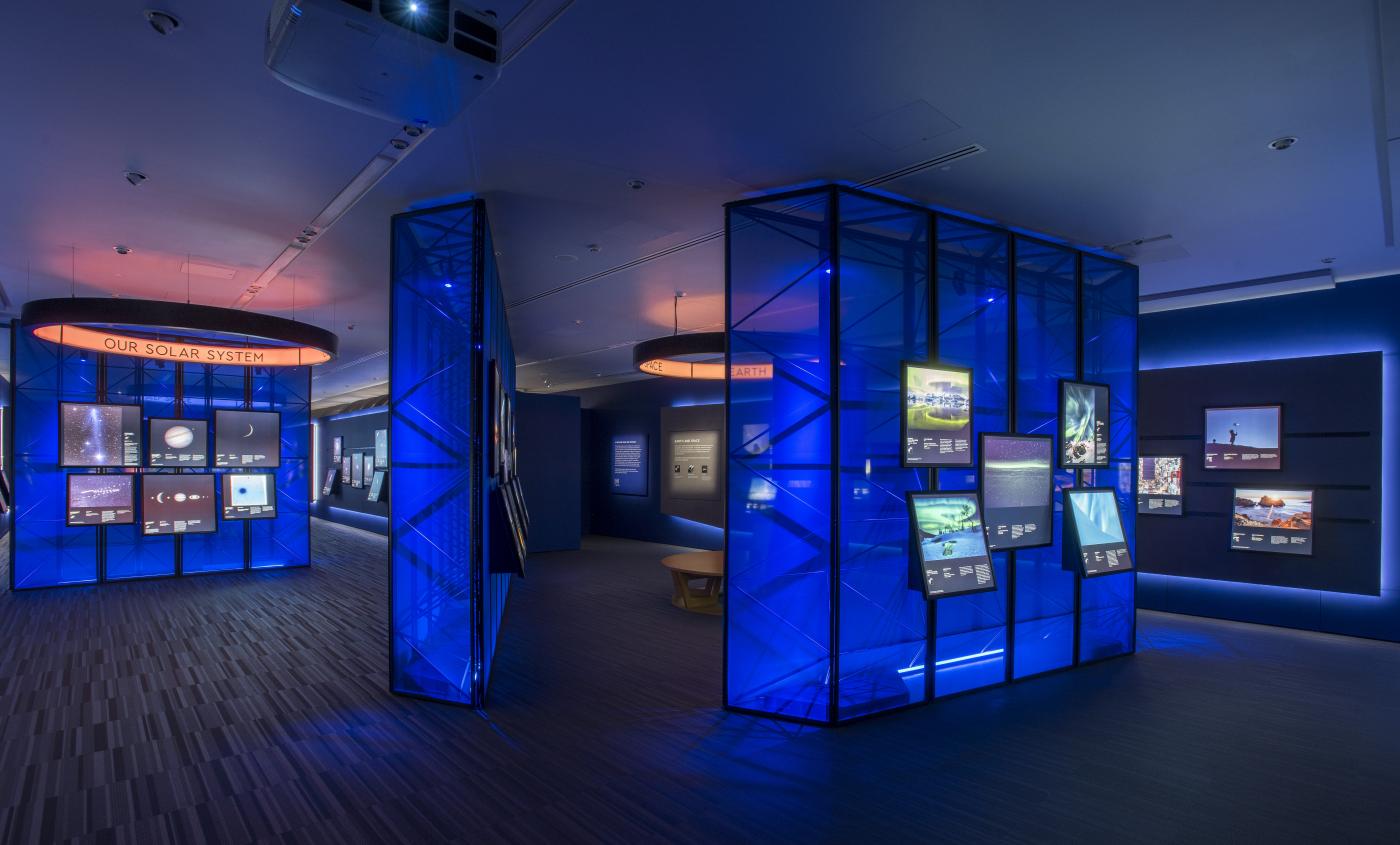 4 / 4
Octagon Room at Royal Observatory Greenwich (unavailable till May 2022)
Begin with cocktails on the Meridian Line, then head up to dinner in the Octagon Room: a rare Christopher Wren designed interior that provides a 360-degree view on the changing evening sky. End the night with look through our Great Equatorial Telescope. 
60 Guests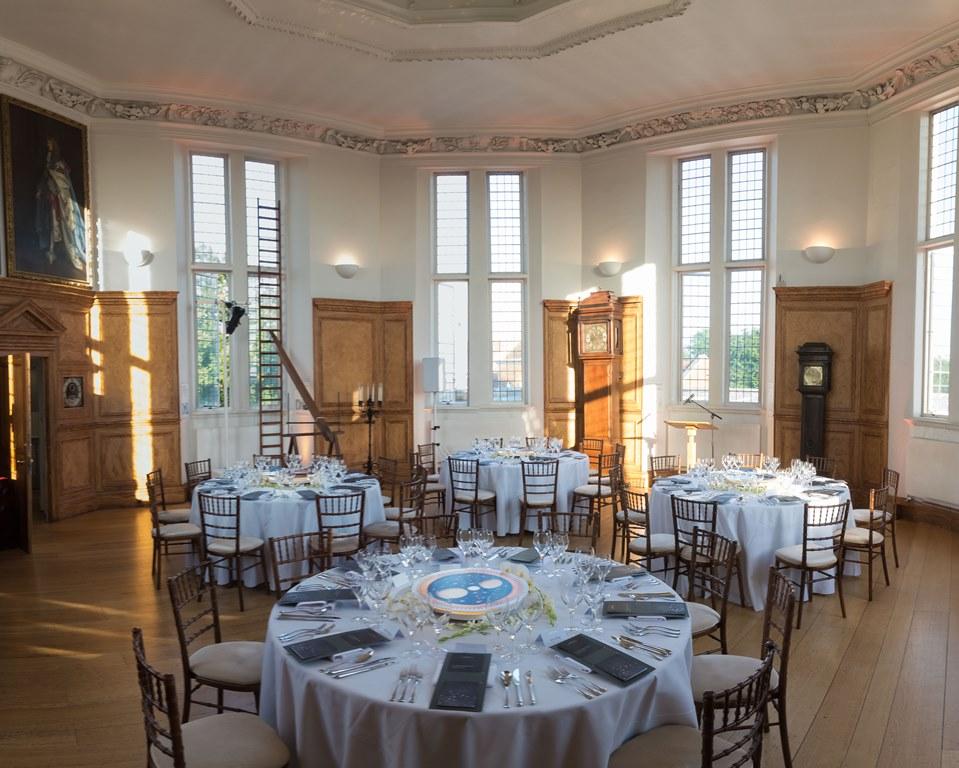 Bespoke experiences and event enhancements
From character actors to private tours and telescope viewings, make your event truly memorable and unique with our fantastic offer of bespoke experiences.  
Food, drink, styling and entertainment
Exceptional food, floristry, entertainment and photography make each event unique. We work with an outstanding selection of creative suppliers to help tailor every detail to you. 
Sign up to our newsletter
Whether it's our latest offers, industry news, upcoming events or venue highlights, we'll make sure you never miss a thing.