The Family offer at the Queen's House is getting bigger!
Pick up your own family trail or kit, they will help you explore the Queen's House galleries, discover objects that are hundreds of years old and learn how to protect them.
Family Trail
Create Trail
Pick up your own 'Create' family trail as you enter the Queen's House. Use this trail as a guide to explore the magnificent artworks inside the House. 
This brand new trail will encourage your family to explore mark-making, creating light and shadow, as well as prompting everyone to look closely at artworks to think about pose, landscape, symbolism and much more.
Free | Recommended for ages 7+, but available to all | Donations welcome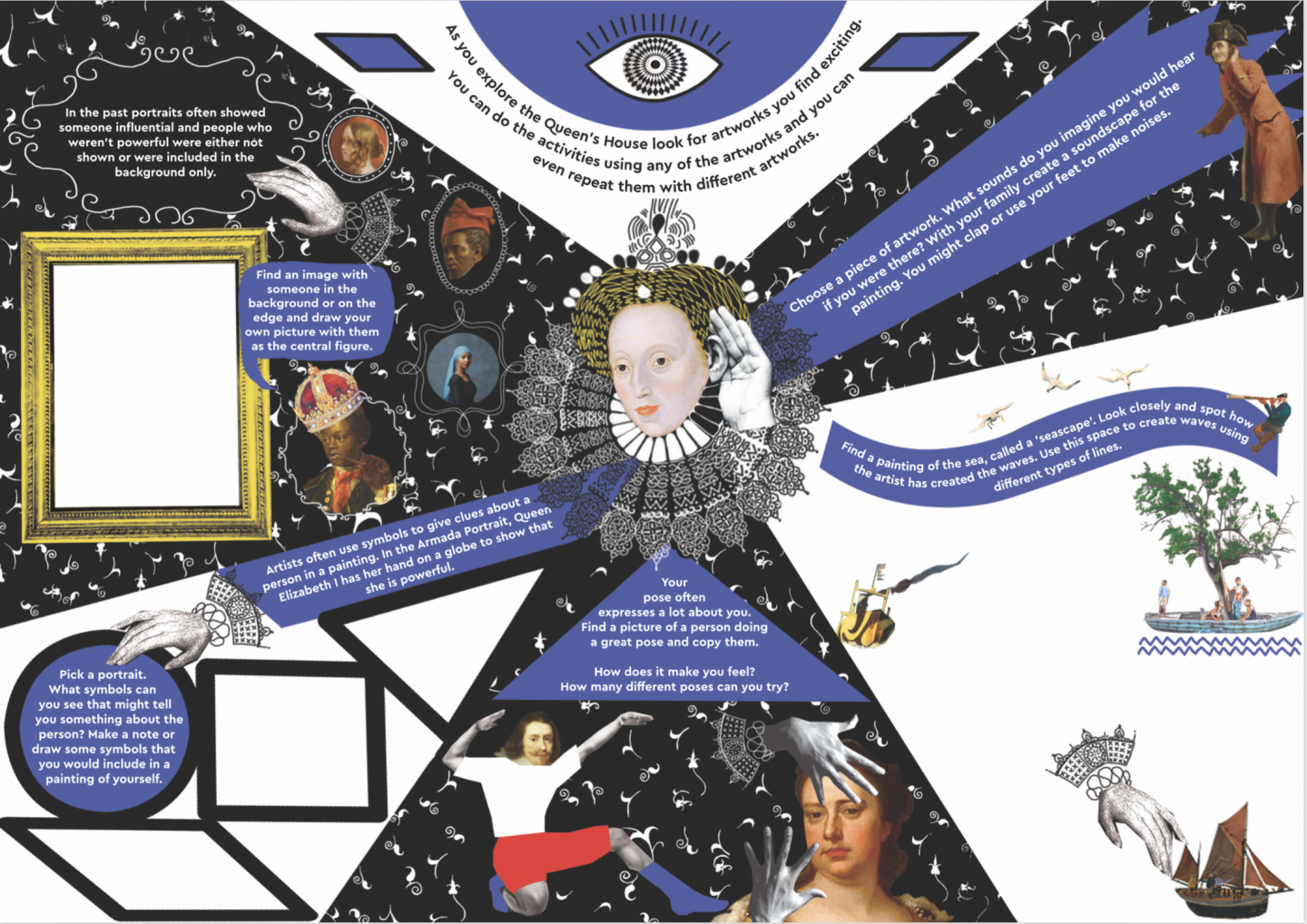 Family Kit 
Creative Conservators Kit
This kit will help you discover how conservation of the Queen's House and its art works. Conservation takes care of the objects and protects them from 'agents of deterioration', these are things that can cause damage to the artworks. With this kit you will discover what these agents are and how to protect the Queen's House and its collections by using the tools provided and your imagination!
Free | Recommended for ages 7+, but available to all | Donations welcome