There's so much for kids to explore on board Cutty Sark: meet the cast of colourful characters, play interactive games, take a selfie on the main deck, touch the hull of the ship and see how the crew lived and worked at sea.
Sign up to the families e-newsletter
Be the first to hear about exciting events and activities for little ones at our Museums.
All visitors including Members must book their tickets in advance, even for free sites.
Children under 4: are free to all our sites, just book a 'Child Under 4' ticket for them.
There is no limit to the time you can spend on our sites. 
If you purchase a ticket for one of our special exhibitions, entry to the Museum is included with your ticket.
We've put measures in place to make our sites as safe as possible for both visitors and staff. These include:
Online bookings only
Reduced capacity and one way routes to ensure social distancing
Sanitiser stations
Card payments only
Closing some children's galleries, play areas and small spaces
The Cutty Sark Café is open and visitors can enjoy a range of hot drinks, sandwiches and cakes. 
We are following rigorous measures for your safety including one way systems, hand sanitisers and cashless payment.
Our toilets are open with enhanced cleaning regimes.
A buggy park is available at Cutty Sark under the hul, with limited capacity and unstaffed. 
Children's bikes, scooters and skateboards are not permitted at our sites and cannot be stored in our buggy parks. 
Cloakrooms are currently unavailable but a limited number of lockers are available at the National Maritime Museum for a £1 fee.
To reserve a wheelchair, please email the bookings team in advance of your visit. 
Tickets and Opening
Advance booking essential
Greenwich Station
Cutty Sark DLR
Maze Hill Station
What's On
Oops! Sorry, we couldn't find any events.
Maybe this will help:
Try searching by location: e.g. Cutty Sark
Can you see what you're looking for here?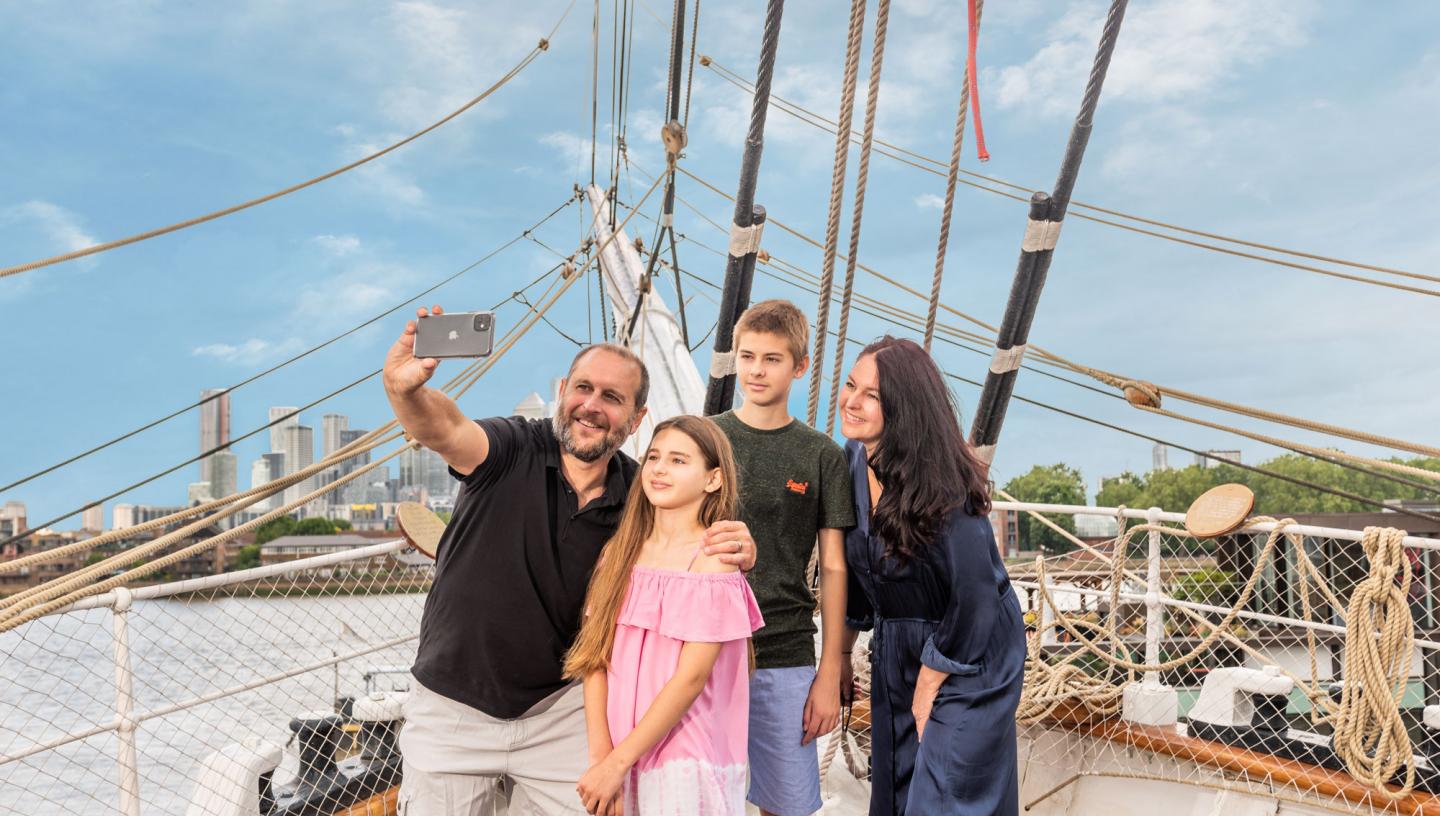 Family Membership
Join today and give your family the freedom to explore Cutty Sark, the Royal Observatory and Planetarium plus special exhibitions at the National Maritime Museum for a whole year.