Essential Information
| | |
| --- | --- |
| Type | Talks and courses |
| Location | |
| Date and Times | Wednesday 26 October to Thursday 27 October | 10am-4pm |
| Prices | Free for unemployed adults | Lunch provided |
| | |
Unemployed with time on your hands? Come join us for the opportunity to create your own ghost ship and learn new skills.
What will the workshop cover?
The Disappearing Lines workshop is a combination of practical hands-on activities interwoven with capturing the stories of a craft in danger of extinction.
The two-day workshop will give you the opportunity to try your hand at two key processes in traditional wooden boat building – steam bending and copper-rivet fastening. Through demonstrating and tutoring, you will create your own miniature oak ribcage of a boat — a ghost ship symbolising the disappearing lines of the craft. You do not need to be skilled in woodwork and it is accessible to all ages.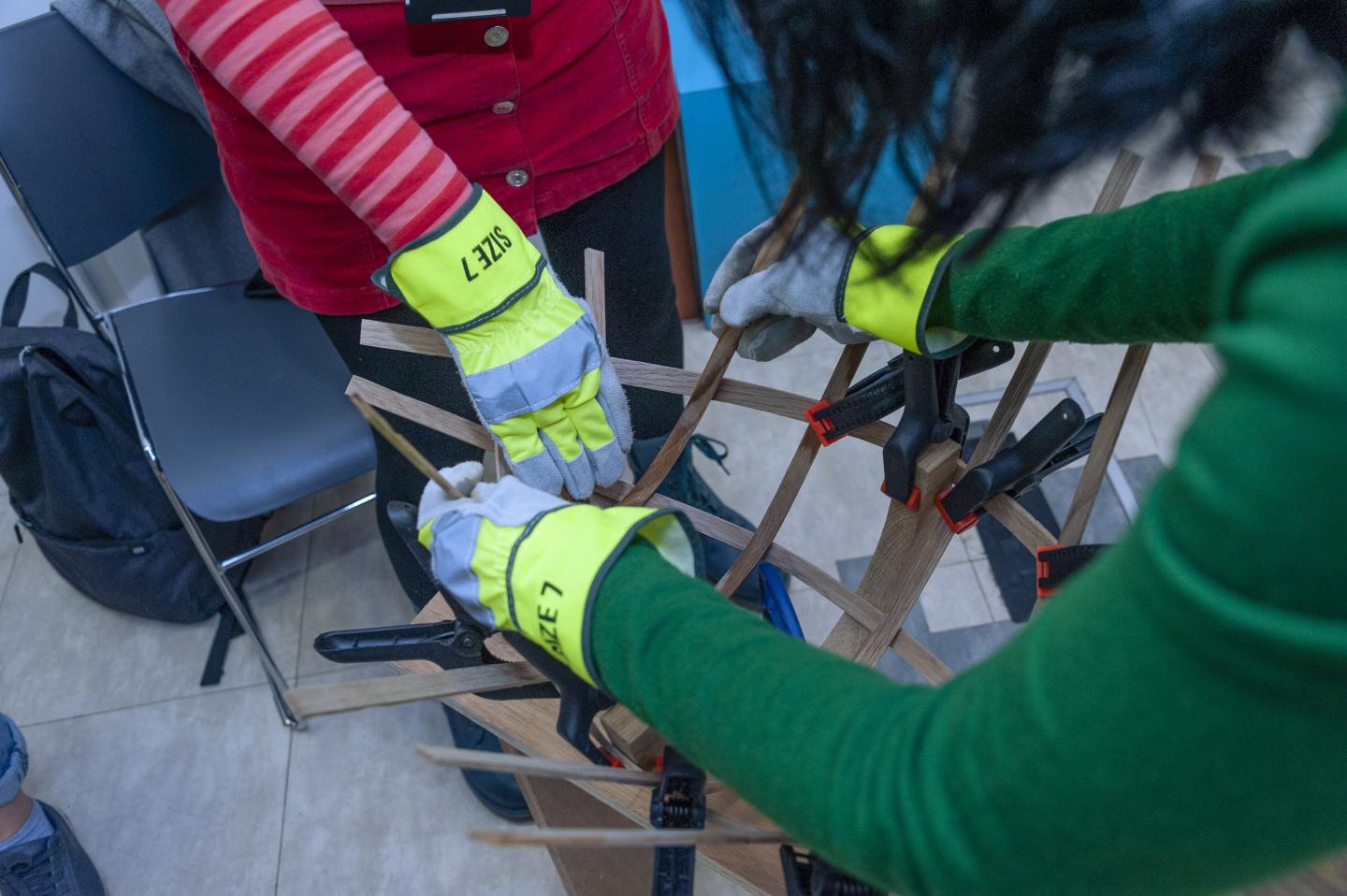 The workshop will bring to life examples of working boats in danger of extinction. You are also invited to bring your own memory objects linked to a local boat that is endangered or lost and share the narrative attached to it.
This is a free workshop for unemployed/retired adults with lunch provided.
Spaces are limited, so please book soon to avoid disappointment. Please do not book unless you can make both days.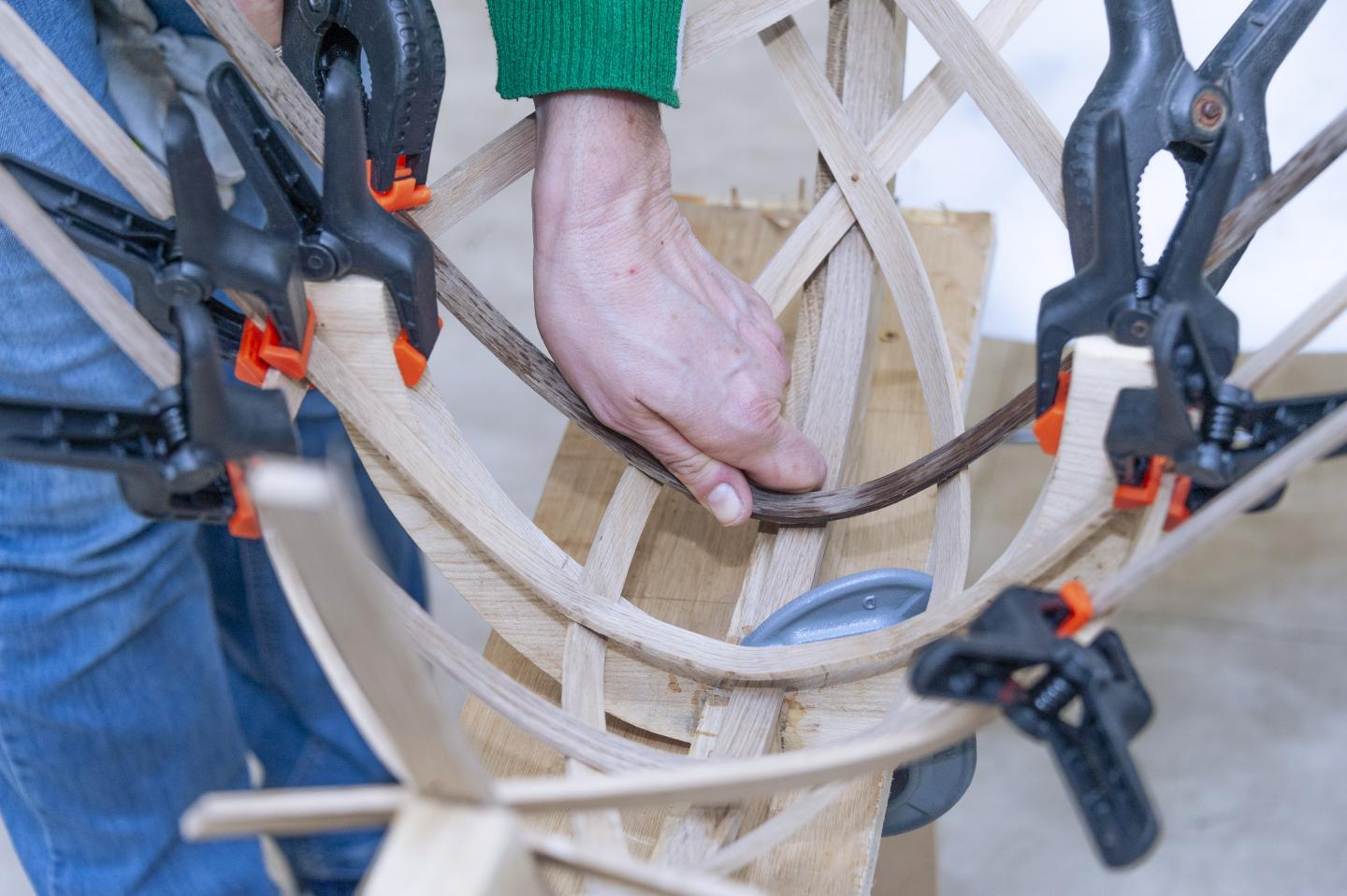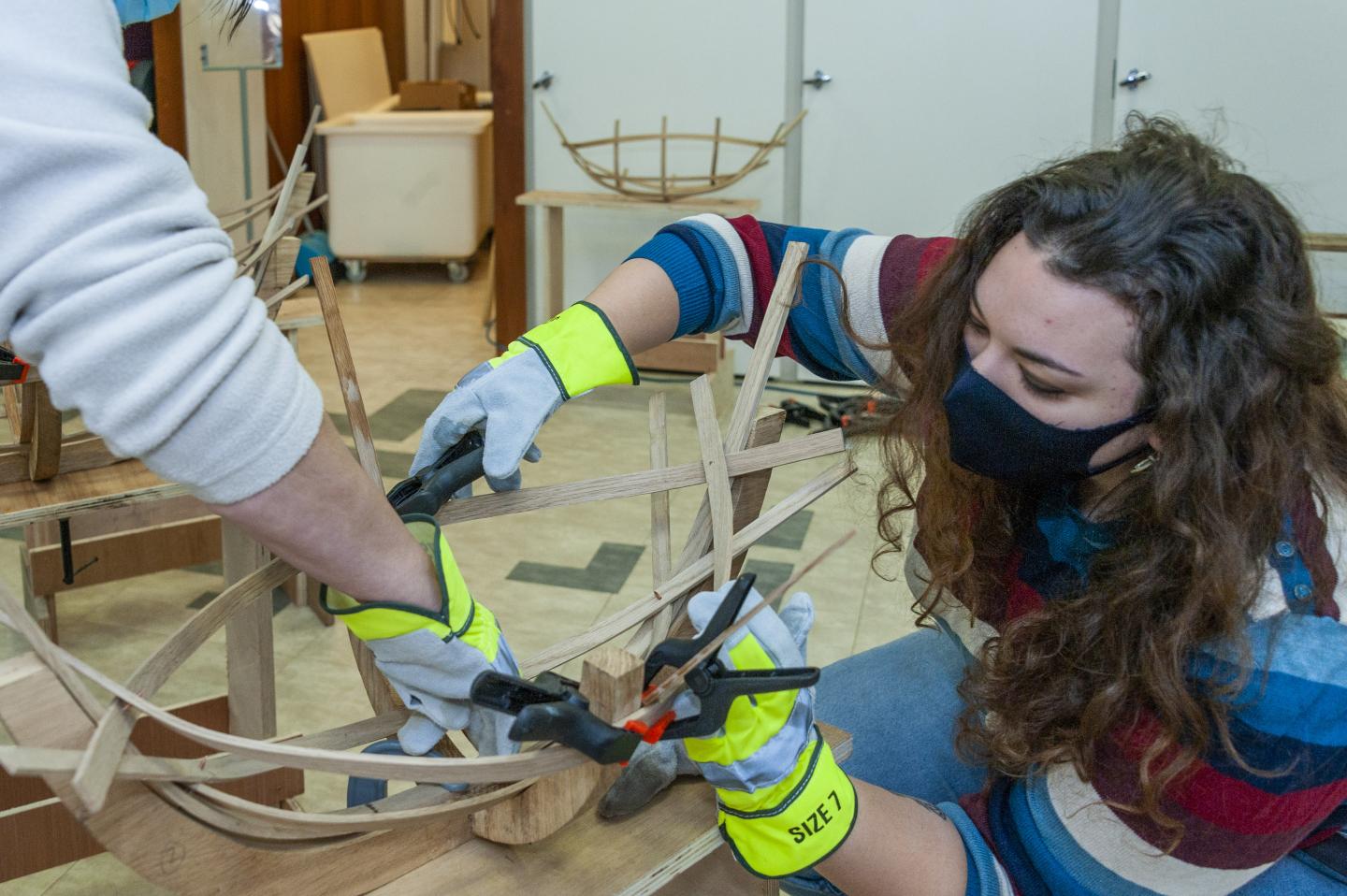 To enquire about this workshop, please contact learning@rmg.co.uk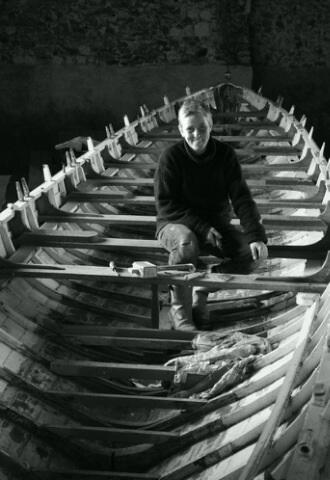 About the tutor
Disappearing Lines will be delivered by professional wooden boatbuilder Gail McGarva.
Gail McGarva specialises in the building of replicas of boats in danger of extinction, which has seen her receive a British Empire Medal. In 2017 she was awarded an Arts Council Individual Grant for the Arts in support of the Story Boat Project.
The Story Boat is a miniature maritime museum that Gail created from the upturned boat Vera from 1923, giving her a new lease of life on land as the keeper of memories and encapsulates Gail's passion for the preservation of traditional craft. The ongoing work of the Story Boat Project is an integration of Gail's work as a boat builder, workshop facilitator and teller of stories.
This project Disappearing Lines is inspired by the story of Vera and the sense of urgency that many of our working boats like her are in danger of extinction. The craft of traditional wooden boat building and building by eye are also endangered skills.