Essential Information
| | |
| --- | --- |
| Location | |
| Price | Included with entry to the Observatory |
| | Free entry for members . Not a member? Join now |
Stand on the historic Prime Meridian of the World at Royal Observatory Greenwich, the home of Greenwich Mean Time (GMT).
Grab an iconic selfie and share using #PrimeMeridian
Discover the remarkable story behind the reference line for Greenwich Mean Time (GMT)
Visit the Historic Royal Observatory, our Time galleries and Great Equatorial Telescope
Look out for the green laser which marks the Meridian Line in the evening sky from the top of the hill in Greenwich Park towards the London Skyline
Since the late 19th century, the Prime Meridian at Greenwich has divided the eastern and western hemispheres of the earth - just as the equator divides the northern and southern hemispheres.
In 1884 the Prime Meridian was defined by Transit Circle telescope at the Royal Observatory which was built by Sir George Biddell Airy, the 7th Astronomer Royal, in 1850. The cross-hairs in the eyepiece of the telescope precisely defined Longitude 0° for the world.
Image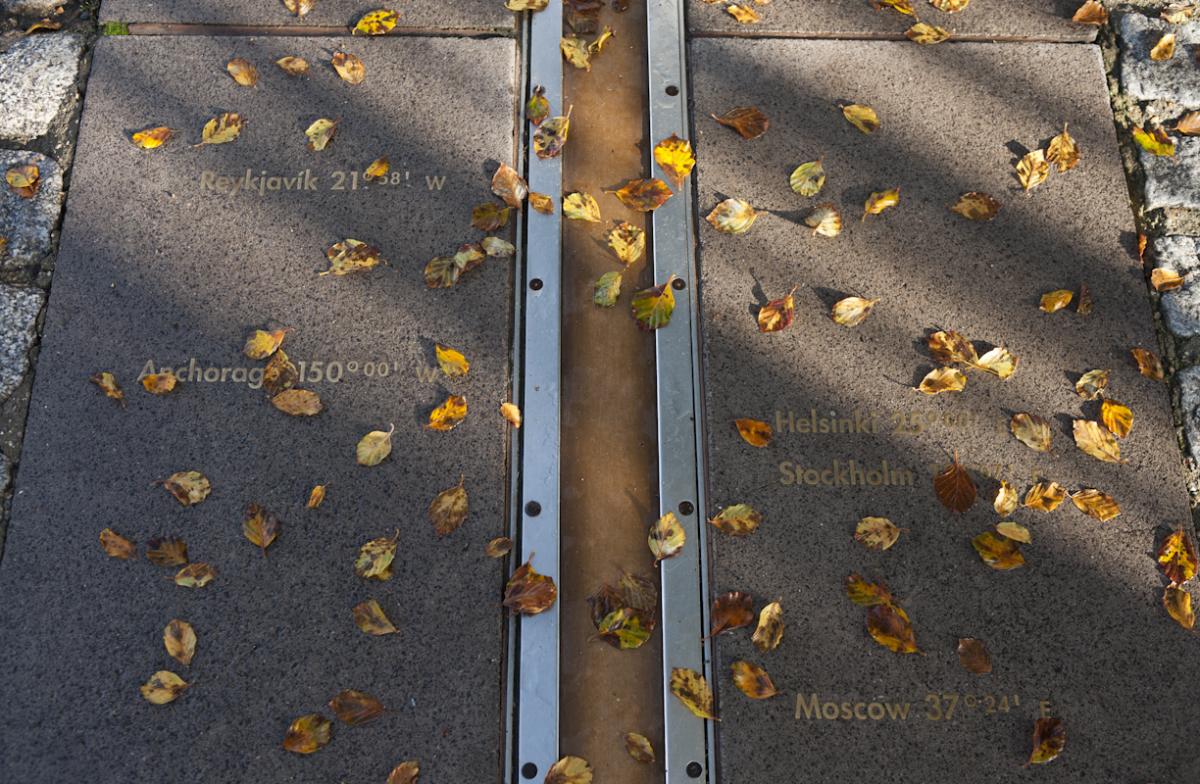 Why is the Prime Meridian in Greenwich?
When it came to choosing the Prime Meridian of the world, a contributing factor to Greenwich being chosen was that the USA had already chosen Greenwich as its own national time zone system.
As well as this, in the 19th century 72% of the worlds commerce depended on sea charts which used Greenwich as the Prime Meridian. 
Image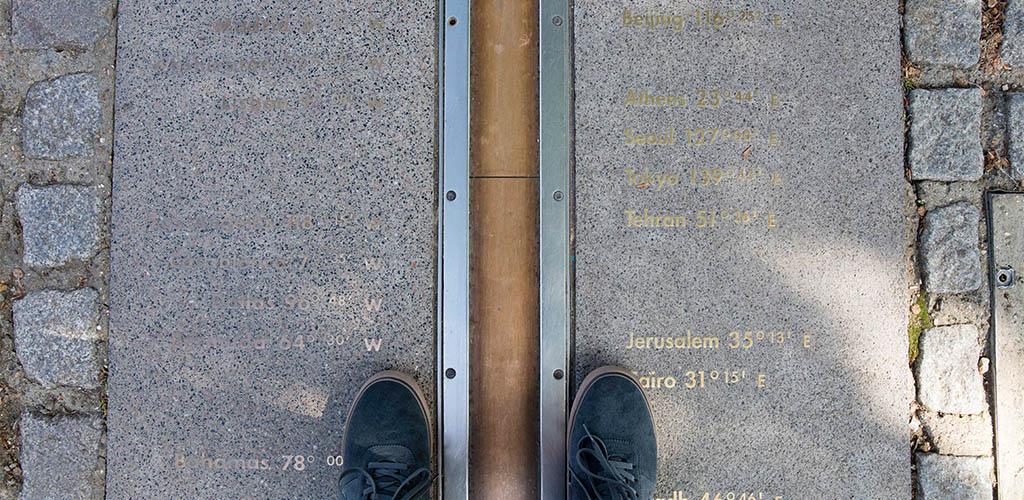 What is a Prime Meridian?
A meridian is a north-south line, selected as the zero reference line for astronomical observations. By comparing thousands of observations taken from the same meridian it's possible to build up an accurate map of the sky.
#PrimeMeridian
Share your best photos with us on Facebook, Instagram or Twitter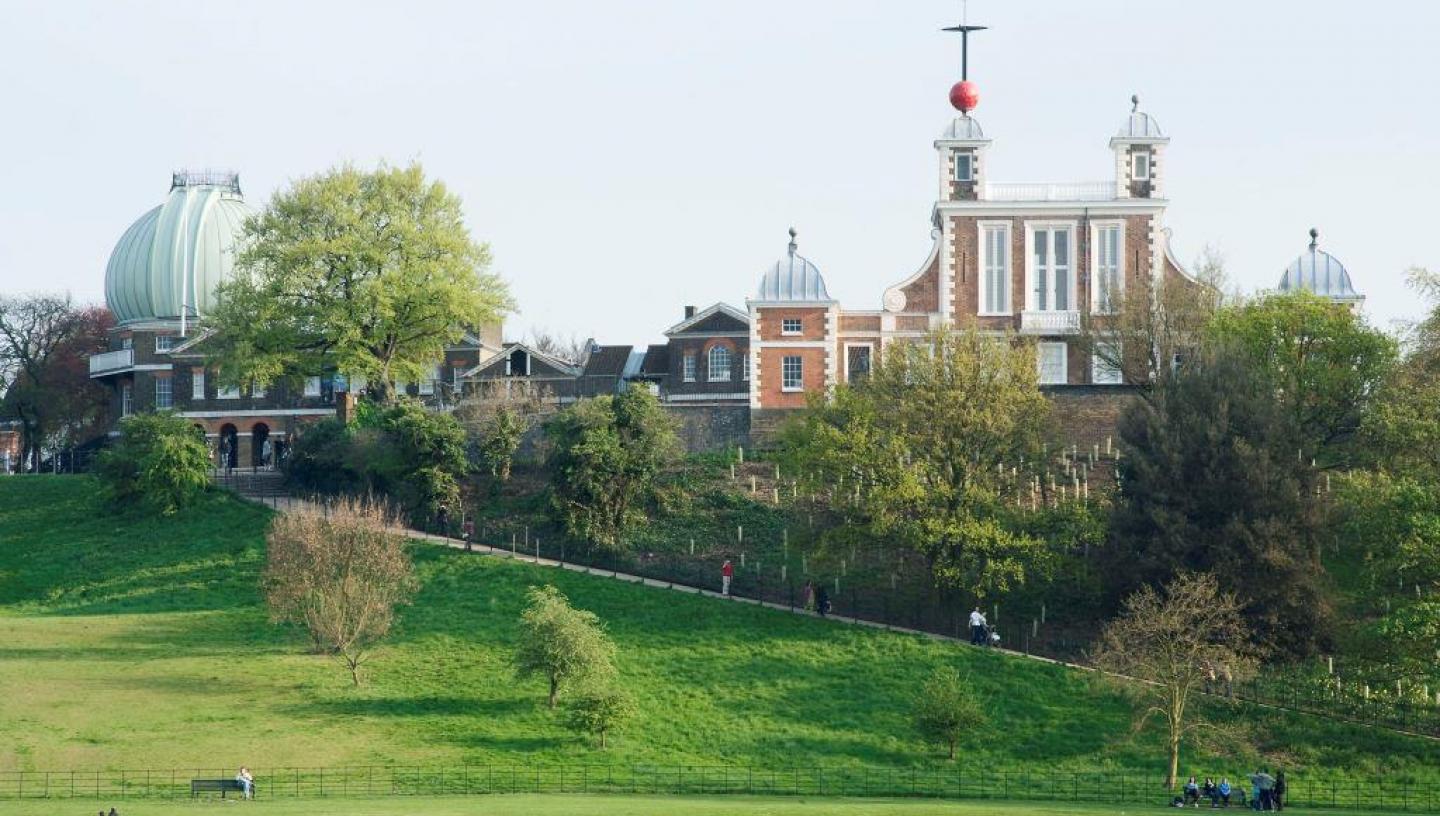 Learn more at the Royal Observatory
Visit the home of Greenwich Mean Time (GMT), the Prime Meridian of the world and London's Planetarium.