For the very best natural view of the city, come to Greenwich.
Maritime Greenwich is a UNESCO World Heritage Site, and its grand views and architecture are the result of centuries of construction and changing uses. Climb to the top of the hill in Greenwich Park and outside the Royal Observatory you will find a fantastic viewpoint in front of the statue of General Wolfe.
It's stunning during the daytime but we also recommend also taking in this view at dusk if you are able. When the shimmering lights of the city start to illuminate the vista it takes on a whole new level of beauty. Don't forget your camera and share your photos with us on Instagram or Facebook and use #ExploreGreenwich.
Once you've taken in the views from the top of the hill, you can visit the Royal Observatory and visit the Meridian Courtyard and Camera Obscura for even more views. 
Can you spot all the sights from the top of the hill?
Royal Museums Greenwich and the Old Royal Naval College - immortalised in one of JMW Turner's paintings
Canary Wharf and the City of London
The famous curve of the 215 mile long River Thames
St. Paul's Cathedral
The London Eye 
the O2 Arena 
The Shard 
The Cheese Grater 
The Gherkin 
More views from the Royal Observatory
2 / 3
Contemplate the view of the Park and the Queen's House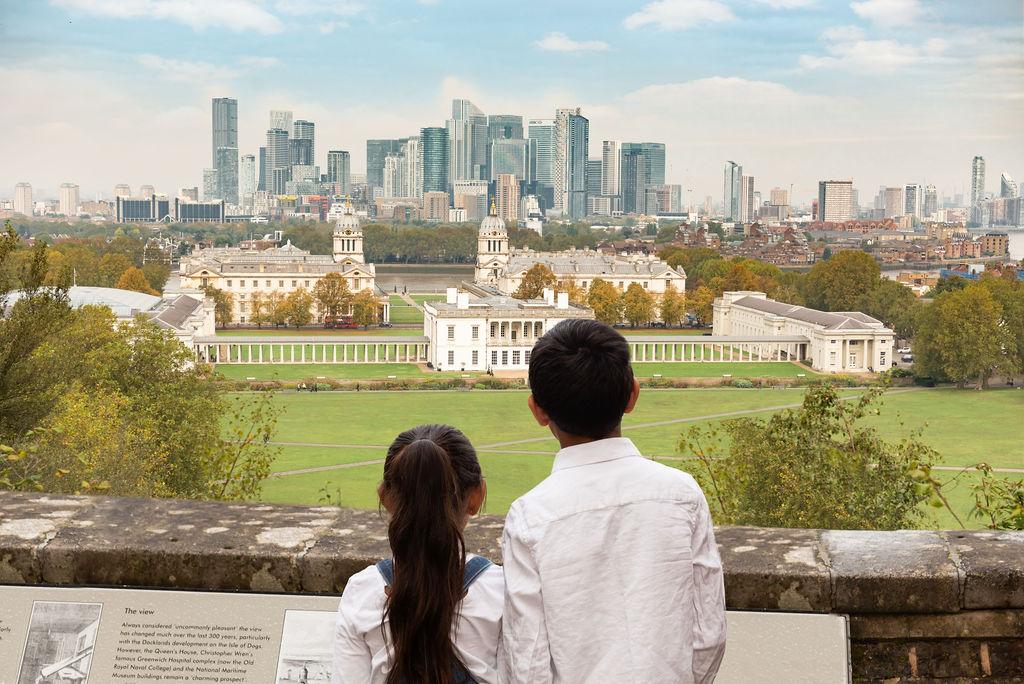 3 / 3
Check out the live moving view in the Camera Obscura