Essential Information
| | |
| --- | --- |
| Location | |
| Price | Included with Royal Observatory entry |
| | |
The Royal Observatory Greenwich camera obscura is housed in a small summerhouse in the Meridian Courtyard.
There have been a number of camera obscuras at Greenwich, dating from the late 17th century till the mid-19th century. The current one was installed in 1994 and shows a close-up, moving panorama of Greenwich and the Thames, the National Maritime Museum and the Royal Naval College.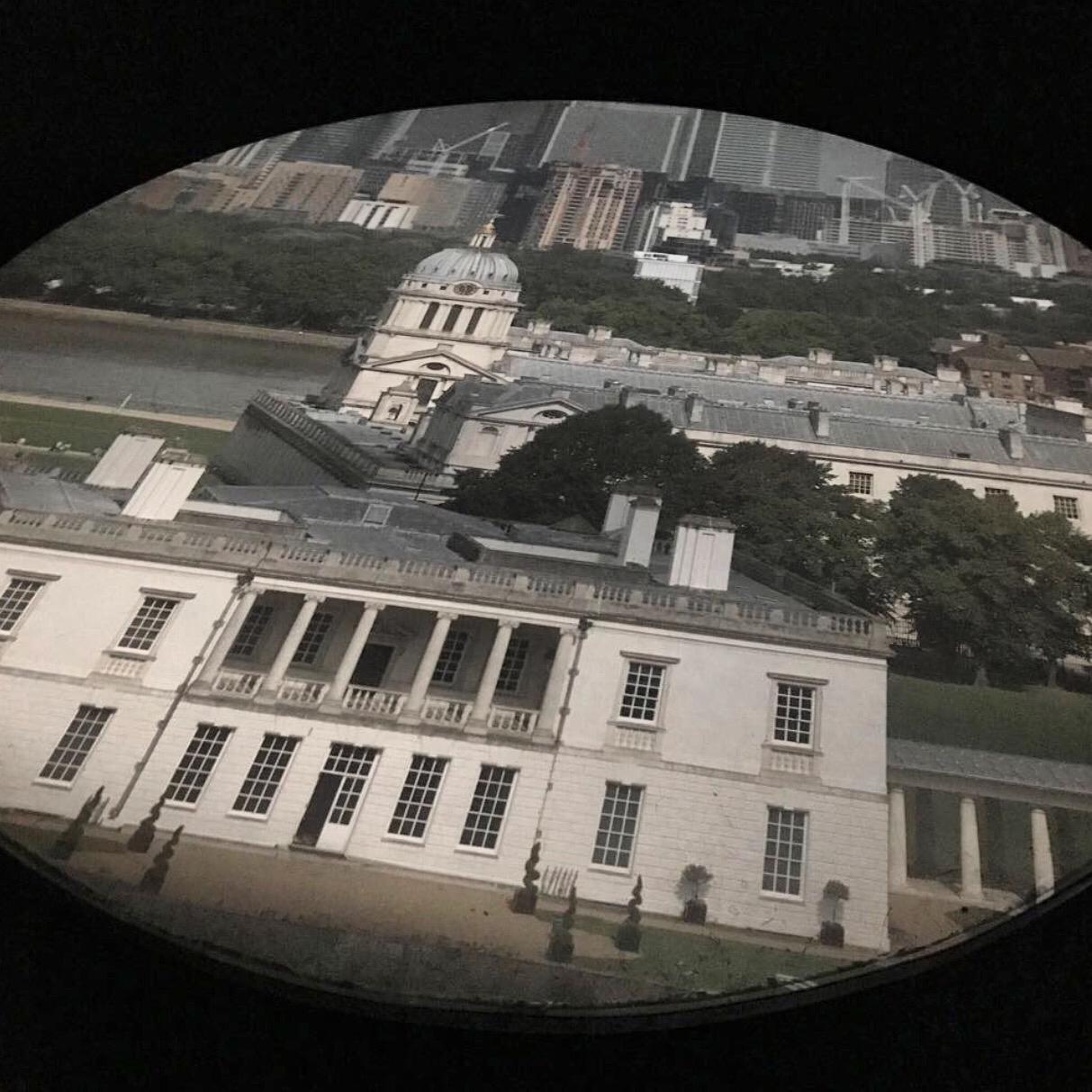 What is a Camera Obscura? 
A precursor to the photographic camera, it is also known as a pinhole image. A natural optical phenomenon, it occurs when an obstructed image is displayed through a small hole. When the image is reversed and inverted onto an opposite wall, it offers the viewer a close up look at the image. This method was originally used to study eclipses, without needing to look at the sun.