Essential Information
| | |
| --- | --- |
| Location | |
| Price | Included with entry to the Royal Observatory |
| | |
The Shepherd Gate Clock was installed at the gates to the Observatory, and was the first clock ever to show Greenwich Mean Time (GMT) directly to the public.
The first thing you notice about the Gate clock is that it has 24 hours on its face rather than the usual 12. That means at 12 noon the hour hand is pointing straight down rather than straight up.
But this clock is not just a quirky toy.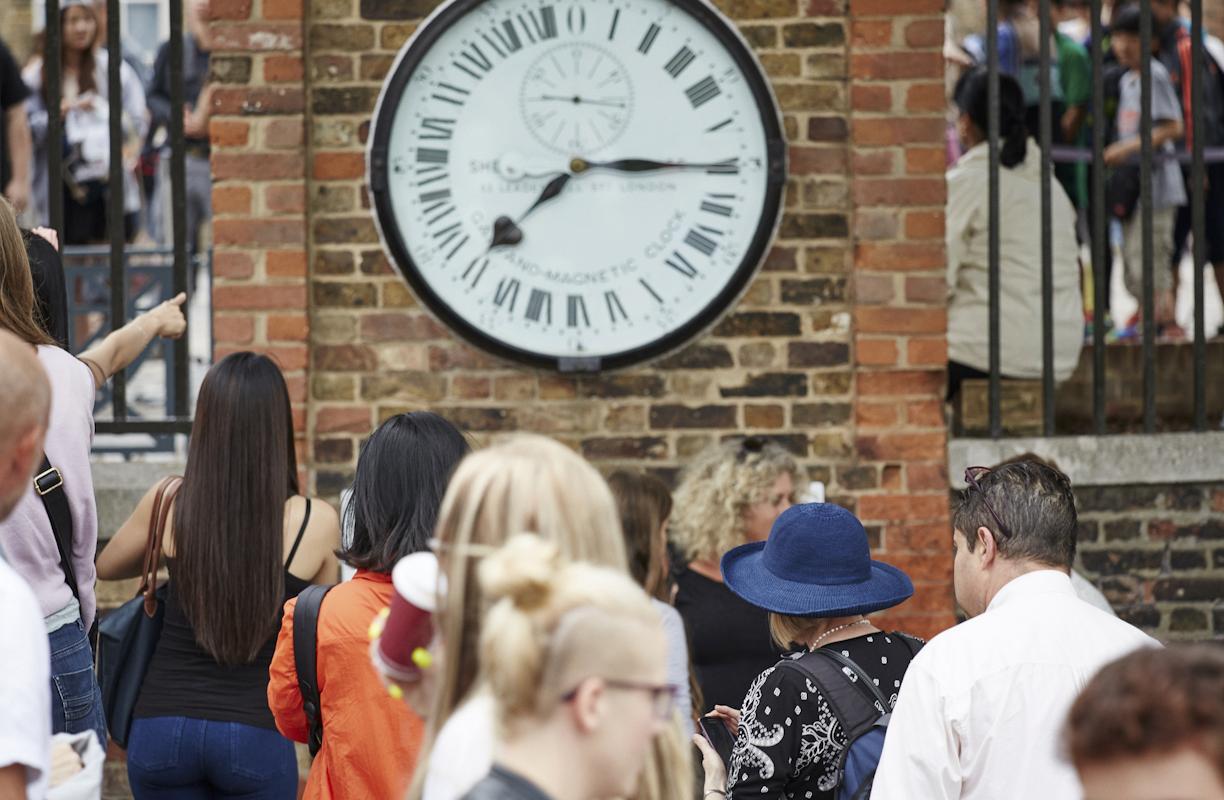 What's so special about the Shepherd Gate Clock?
The Shepherd Gate Clock is known as a 'sympathetic' clock, because it depends on another clock inside the main Observatory building for its accuracy. This highly accurate clock is known as the 'motor' clock.
While the Shepherd Gate Clock is the one most visitors see, the motor clock is the true technological breakthrough: keep an eye out for it inside the Time and Greenwich Gallery.
Between 1852 and 1893, the time was sent via telegraph wires to London, Edinburgh, Glasgow, Dublin, Belfast and beyond, eventually suppling hundreds of local time signals.
Before this system's introduction, each individual town or village kept local time using a sundial, which meant half an hour's difference between the eastern and western sides of the country. Greenwich time meant the nation's time could be synchronised.
By 1866, time signals were even sent from this clock in Greenwich to Harvard University in Massachusetts via the new transatlantic submarine cable, making it the first worldwide time network.
In terms of the distribution of accurate time into everyday life, this is one of the most important clocks ever made.
Why is it called the 'Shepherd' clock?
In 1851 at the famous Great Exhibition held in Hyde Park, London, one of the world's first ever electric clock systems was installed by Charles Shepherd of Leadenhall Street.
It consisted of a central 'motor clock' sending regular electrical impulses to a number of connected 'sympathetic' dials.
George Airy, the seventh Astronomer Royal, saw the potential advantages of such a system and ordered one to be made for the Royal Observatory in Greenwich.
The Shepherd system was supplied to Greenwich Observatory the following year and remained the basis of Britain's time-distribution system for the next 70 years. The Shepherd Clock is named after its inventor.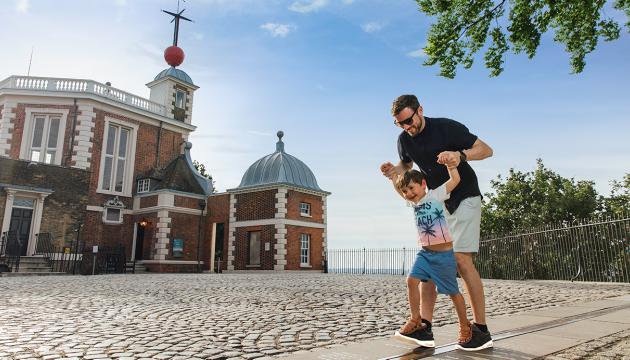 Royal Observatory
Guaranteed entry time
Audio guide included
Planetarium shows not included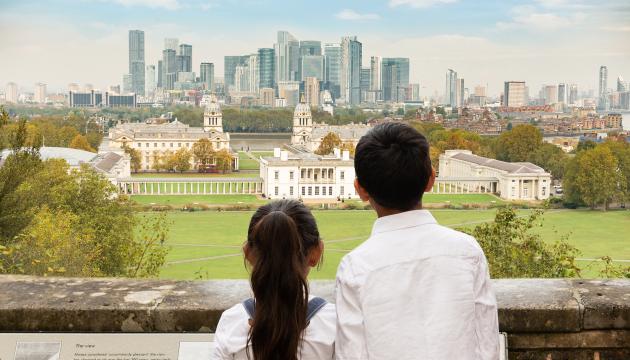 Royal Museums Greenwich Day Pass
Cutty Sark
Royal Observatory
Guaranteed entry time
Planetarium shows not included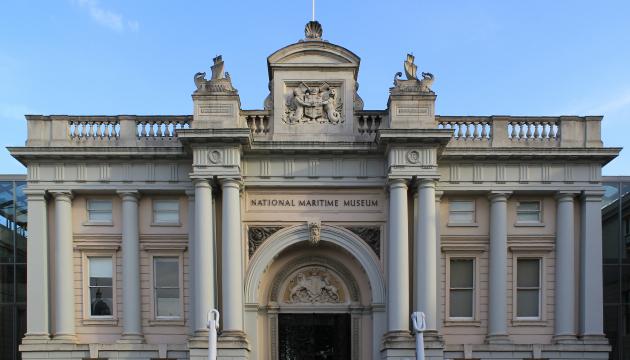 Become a Member
Unlimited entry all year
Royal Observatory
Cutty Sark
Planetarium Shows
Special exhibitions
| Direct Debit | One-off |
| --- | --- |
| Individual: £50 | Individual: £60 |
| Family: from £65 | Family: from £75 |