Essential Information
| | |
| --- | --- |
| Location | |
| | |
Bligh and the Bounty
In 1787, Lieutenant William Bligh, Cook's sailing master on his third voyage, took command of the
Bounty
for a Pacific expedition. Its aim was to transplant breadfruit from Tahiti to feed enslaved people forced to work on West Indian plantations. Larcum Kendall's second marine timekeeper, K2, was officially lent to him for the voyage. Kendall's second marine timekeeper was an attempt to simplify John Harrison's design for H4. The Board of Longitude paid Kendall £200. K2's first major expedition was on a voyage towards the North Pole commanded by Captain Constantine Phipps in 1773.
Bounty
: Bligh and 18 loyal men were cast adrift in the ship's launch. The launch was just 23 feet (7 metres) long.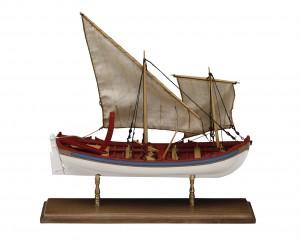 The mutineers knew the value of K2 and other navigational items like charts, keeping them on the ship. They stopped Bligh from taking the
Bounty
's marine timekeeper with him in the boat after the mutiny. However, he did have a sextant by Jesse Ramsden and two navigation books, including Hamilton Moore's
Practical Navigator.
These helped him to make latitude observations and navigate by dead reckoning.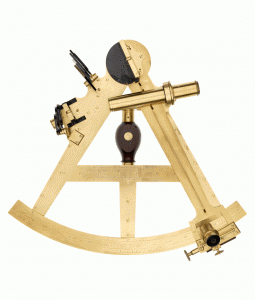 Bligh and his men spent nearly seven weeks at sea before reaching Timor, in the Dutch East Indies. Limited supplies of bread, salt pork, water, wine and rum were strictly rationed. Bligh used the bullet to weigh out the bread and the horn beaker to measure water for each man. He ate his meagre rations from the coconut cup, which is inscribed 'W Bligh/April 1789'.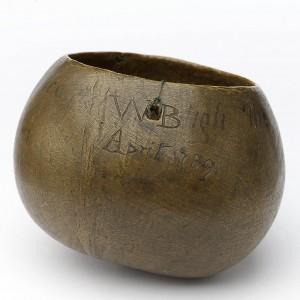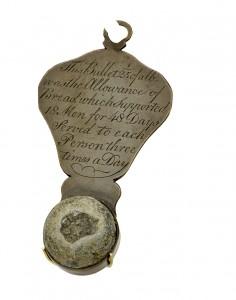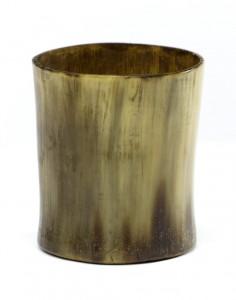 Bligh and the mutiny is one of many stories told in our
Ships, Clocks & Stars
exhibition. It closes on 4 January so make sure you don't miss out!