Talk with real life marine biologists and discover amazing ocean creatures at Royal Museums Greenwich. You can even meet the robotic submarine Boaty McBoatface!
This stall is part of Ice Worlds Festival, a three-day celebration of polar science and exploration at the National Maritime Museum.
Visit Greenwich from 28-30 October 2021, and celebrate the past, present and future of polar science.
What exactly is Boaty McBoatface?
Remember the campaign to name a UK polar research ship? The vessel was eventually named RRS Sir David Attenborough, but the online poll suggestion 'Boaty McBoatface' was so popular that the name had to be used somewhere. 
Boaty McBoatface became the name for an advanced underwater submarine. It can be deployed from Sir David Attenborough and go where humans can't, including beneath the Antarctic ice itself...
In technical terms, Boaty is an autonomous underwater vehicle operated by the National Oceanography Centre (NOC).
The 'Autosub Long Range' can reach depths of 6,000m, and journey under the ice in the polar regions.
Boaty is designed to travel up to 2,000km on missions lasting several months, meaning it can continue its mission even when the research ship Sir David Attenborough is operating elsewhere.
In the future, scientists hope that Boaty McBoatface could even attempt the first-ever crossing of the Arctic Ocean under ice.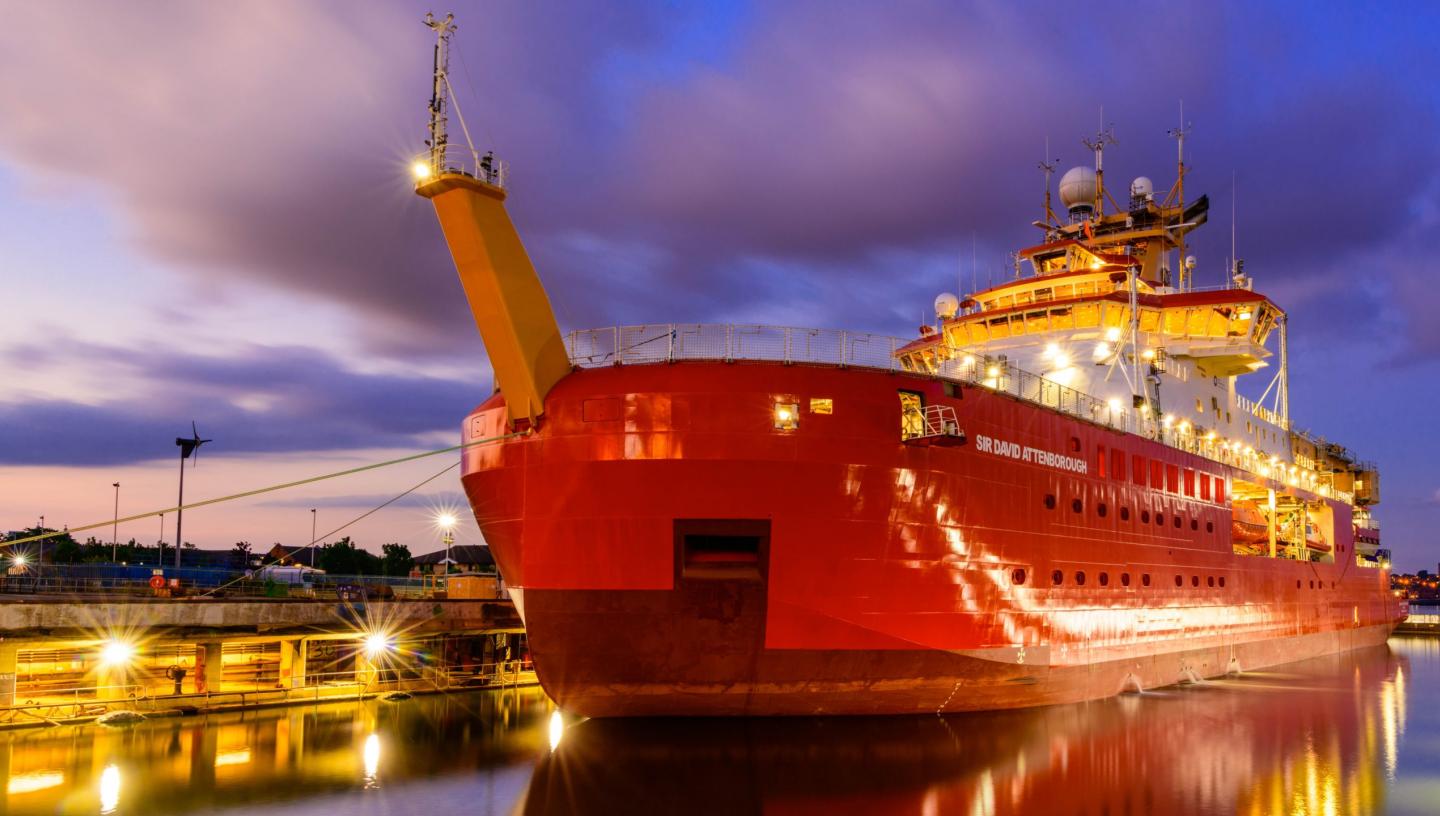 Ice Worlds
Visit Greenwich for a fantastic free festival of polar science and exploration, and see Britain's newest polar research ship the RRS Sir David Attenborough up close