Find out more about the ship's history and the stories of the people who sailed Cutty Sark into the record books.
In brief: the story of Cutty Sark
Tap the arrows to explore the ship's history, from its early years in the China tea trade to its later life at the heart of Greenwich.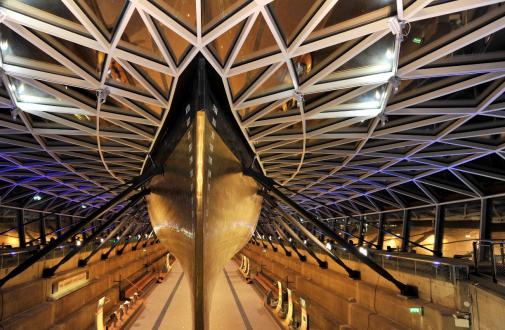 When was Cutty Sark built? 
Cutty Sark was built in Dumbarton in 1869. Cutty Sark's first voyage departed London on 15 February 1870, bound for Shanghai. On this outward voyage, the ship carried a general cargo, including wine, spirits and beer and manufactured goods. After successfully reaching China on 31 May, the ship was loaded with 1,305,812 lbs of tea. Following only 25 days in port in Shanghai, the ship sped back to London arriving on 13 October the same year.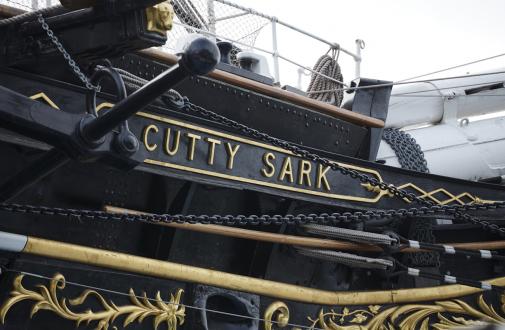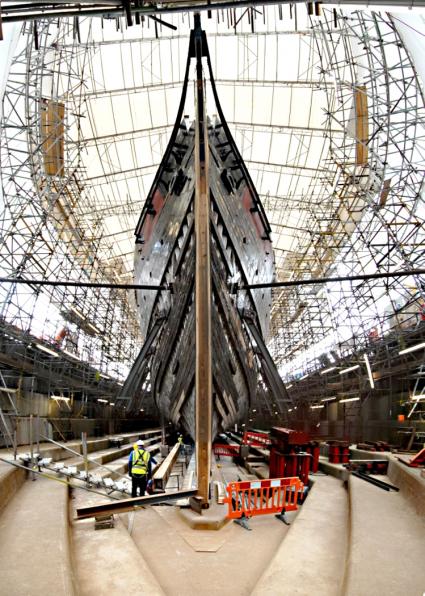 Why has Cutty Sark survived?
Dowman restored the ship to its state as a tea and wool clipper, an expensive and impressive feat. The ship was used as a training ship for cadets during these years.
When Dowman died his wife gifted it to the Thames Nautical Training College. Cutty Sark was used as a training ship in Greenhithe until the 1950s. The Cutty Sark Society was formed in order to save the ship, supported by HRH the Duke of Edinburgh.
Cutty Sark at Greenwich
In 1954 the ship was towed into Greenwich. Extensive restoration work followed, and Cutty Sark was finally opened to the public in 1957.
In 2007 a fire damaged three of Cutty Sark's decks. Thanks to an outpouring of public support and the Heritage Lottery Fund, the ship was restored and reopened in 2012.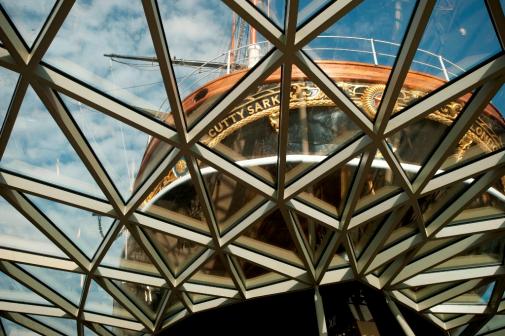 Cutty Sark's captains
The ship had seven captains, all of whom had to pass stringent examinations to become a master-mariner
Cutty Sark cost £16,150 when it was first built
The area of all of the sails when out is 32,000 square foot.
There are 11 miles of rigging altogether.
The main mast is 153 feet high.
The hull has a copper and zinc alloy on it. This is to keep things like seaweed, barnacles and molluscs away and unable to burrow into the ship. Copper bleeds into the water, and so this stops these creatures from being able to get a grip.
Cutty Sark was opened twice by Queen Elizabeth II. Once in 1957, and again for its reopening in 2012.
Cutty Sark held the record for fastest journey from England to Australia for ten years.
The ship's motto was 'When there's a Willis away'.
Watch Nannie being restored
The figurehead of 'Nannie' you can see on the ship today is actually a replica, made in 1957.
Now a new figurehead has been commissioned, aiming to reflect the beauty of the original figurehead and celebrate the art of ship's carving.
Choose your tickets
All visitors, including Members, must have a ticket to enter Cutty Sark. Book online in advance to guarantee entry. See all tickets and prices