Discover the story of Cutty Sark, the race for tea and the lives of the people who lived and worked on the ship.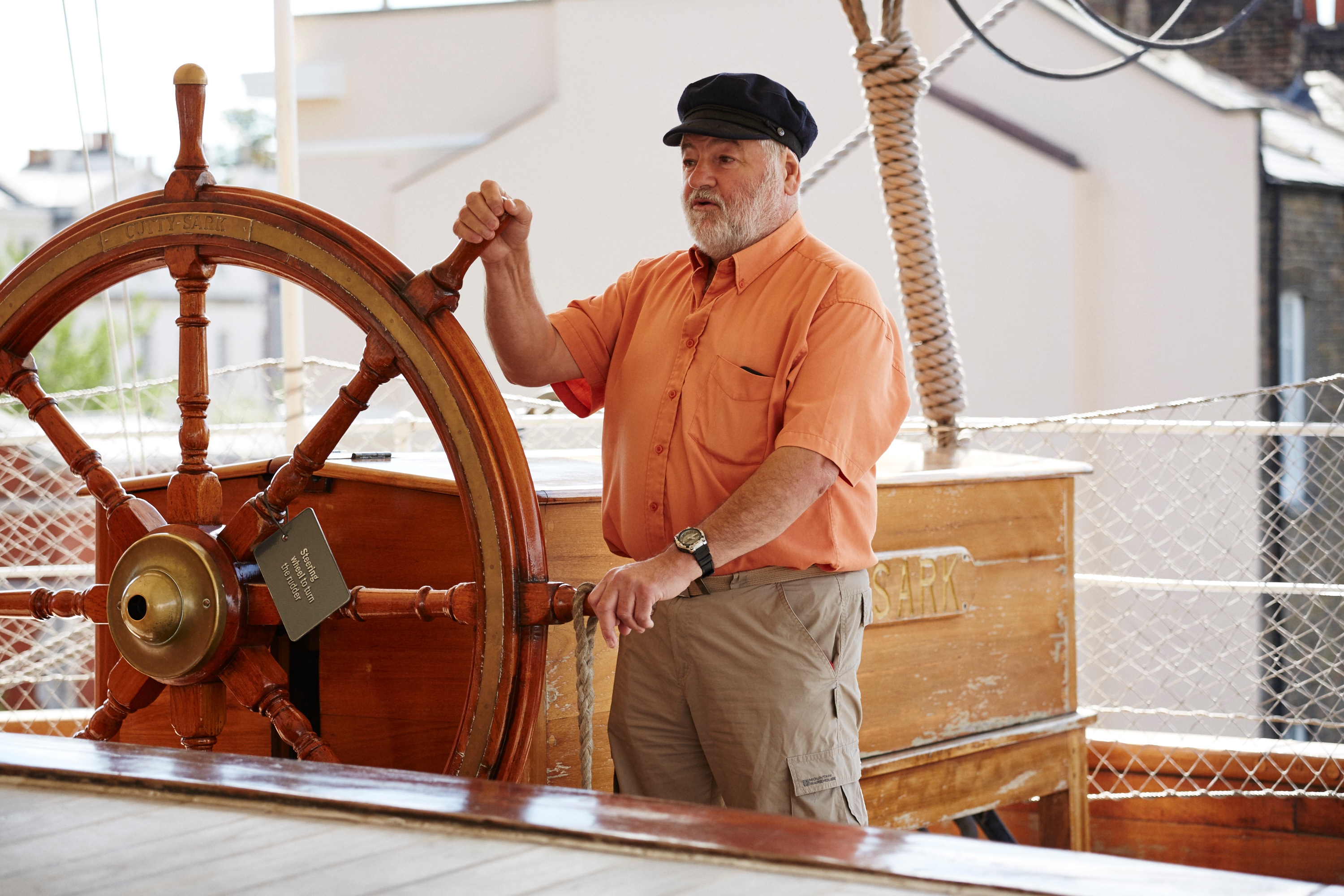 Take a stroll on the main deck.
Look up at the complicated rigging, once clambered up by sailors searching for land.
Pretend to be one of the famous captains as you stand behind the wheel and look out over the hull of the ship.
Imagine yourself captaining the ship as you steer the wheel, using the original mechanism.
Visit the plaque for the Captain Wallace, who is thought to have killed himself at sea.
Walk the main deck and steer the wheel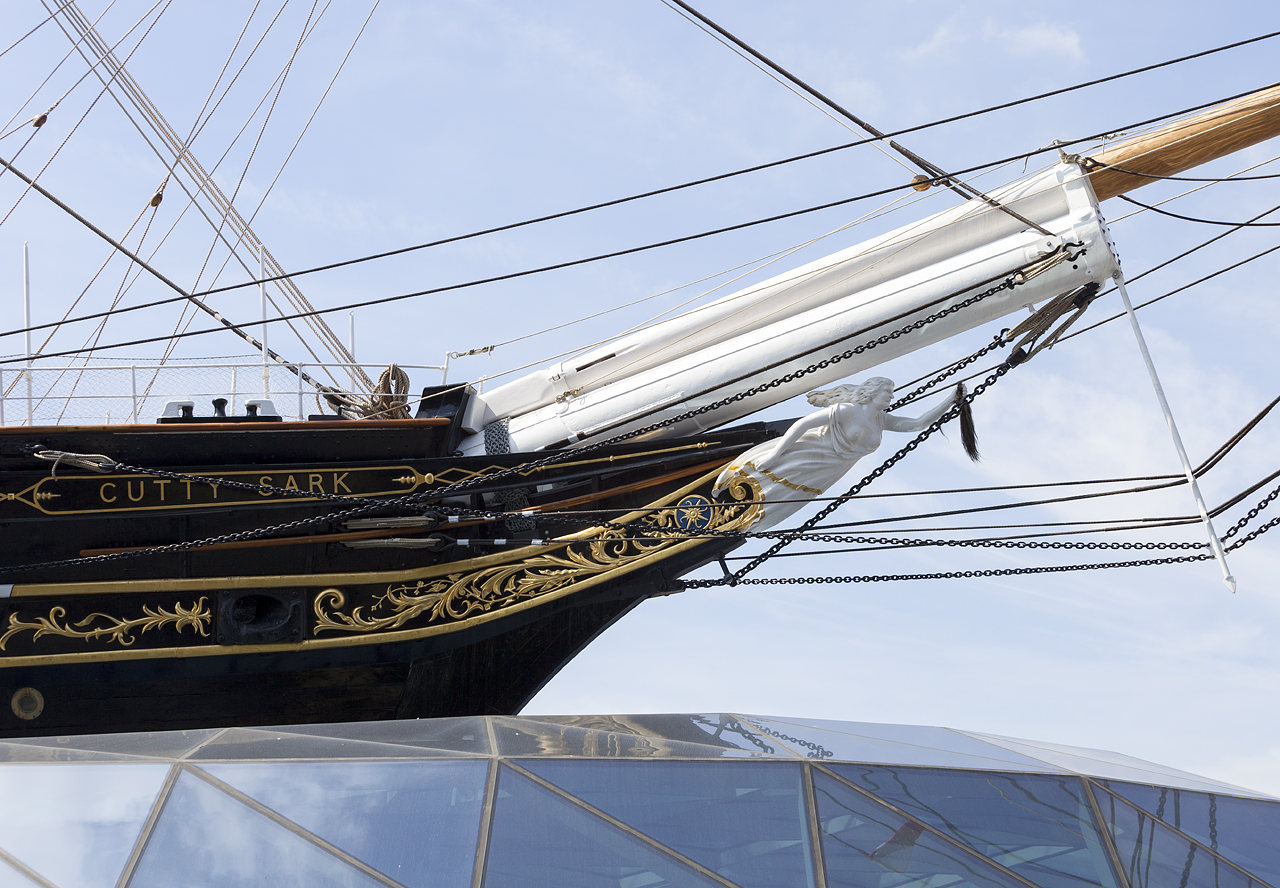 Learn the story of Nannie and how she came to be the famous figurehead of Cutty Sark.
Visit Nannie on the outside of the ship, as well as an older version of the figurehead in the Long John Silver figurehead collection.  
Visit Nannie the Cutty Sark's very own figurehead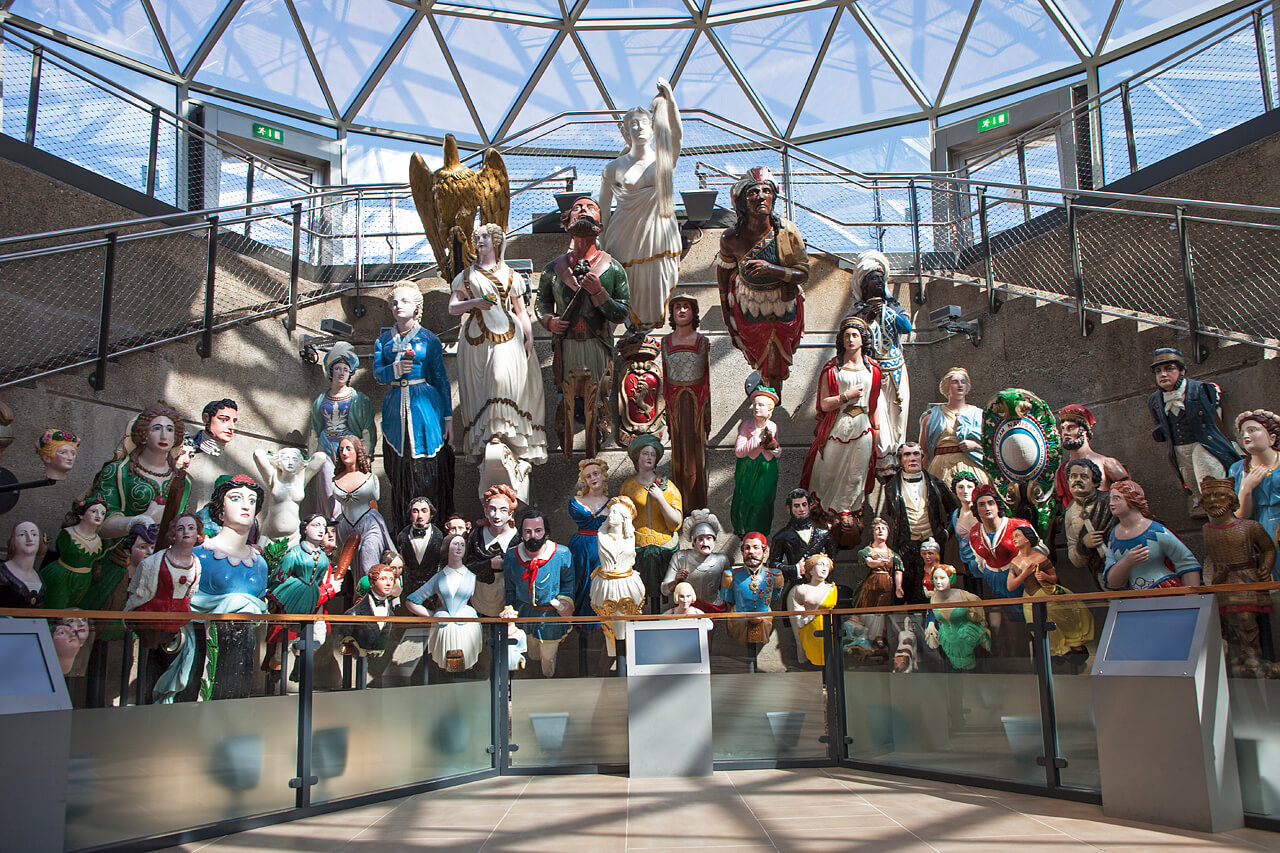 Visit the largest Merchant Navy figurehead collection in the world.
Learn all about the man behind the collection, and how he earned his nickname.
Spot the literary, historic and political figures depicted in the collection.
Visit the Long John Silver Figurehead collection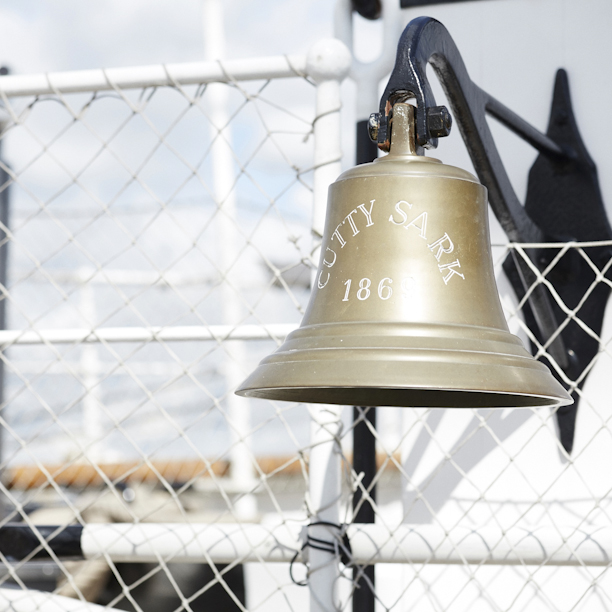 See the original bell on Cutty Sark's deck.
Visit the second original bell in the raised deck at the front of the ship.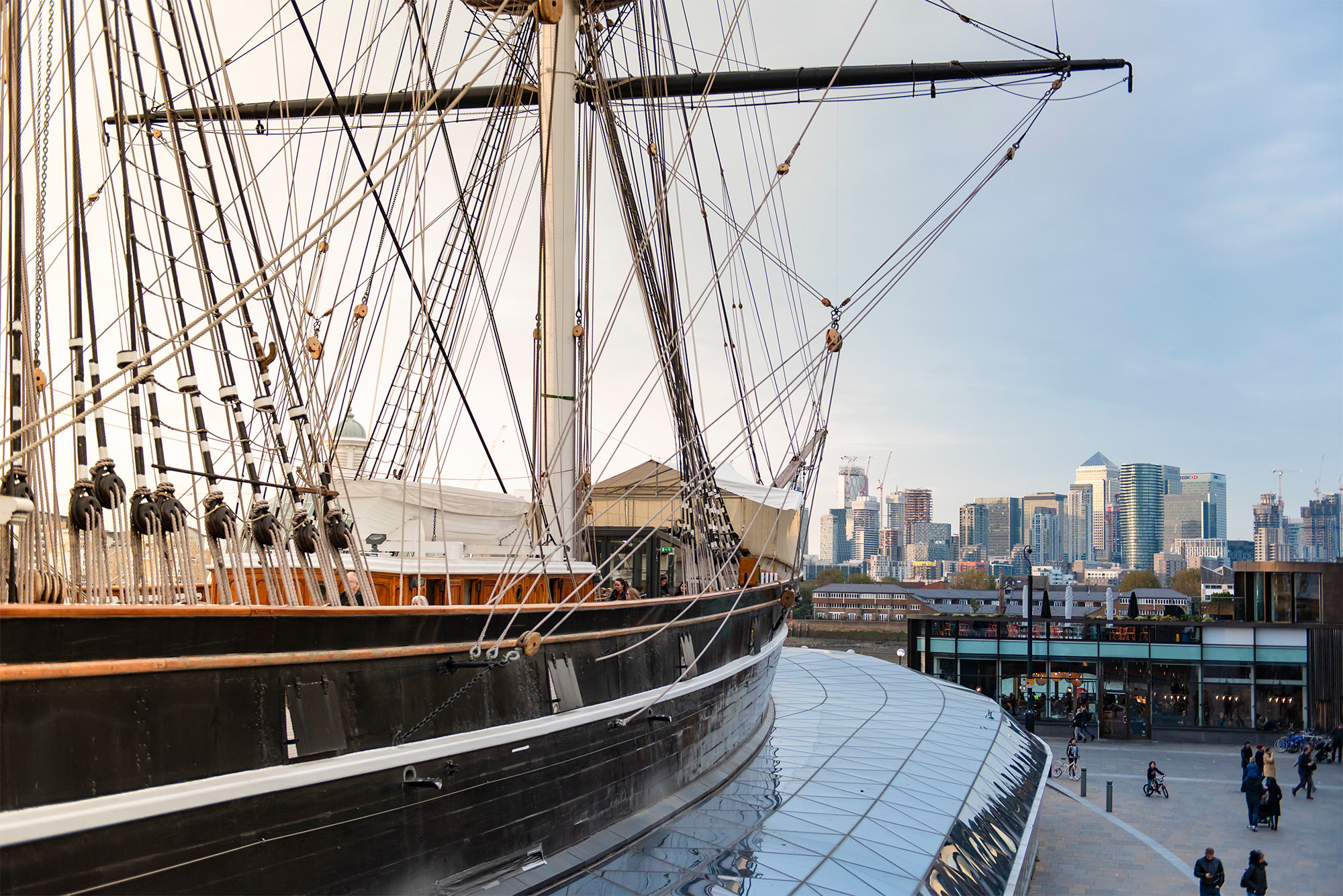 Enjoy stunning views across the River Thames.
Look out at the London skyline and spot the landmarks. 
Snap that all important picture of the view, with the deck and rigging surrounding you.
Enjoy the view from the deck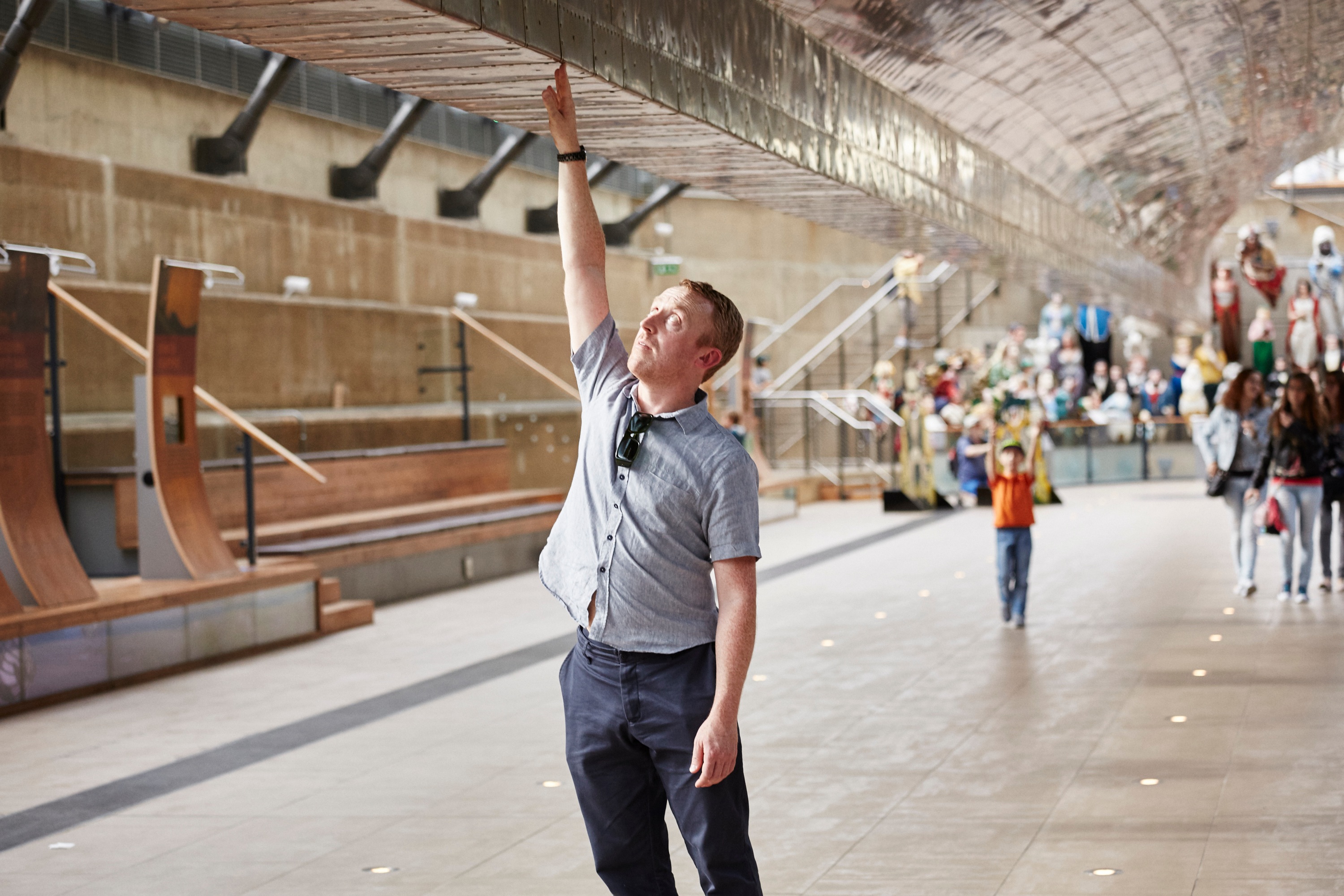 Reach up and touch the copper hull of the ship that made Cutty Sark the fastest of its day.
Discover more about the history of Cutty Sark as you make your way around the displays surrounding the hull.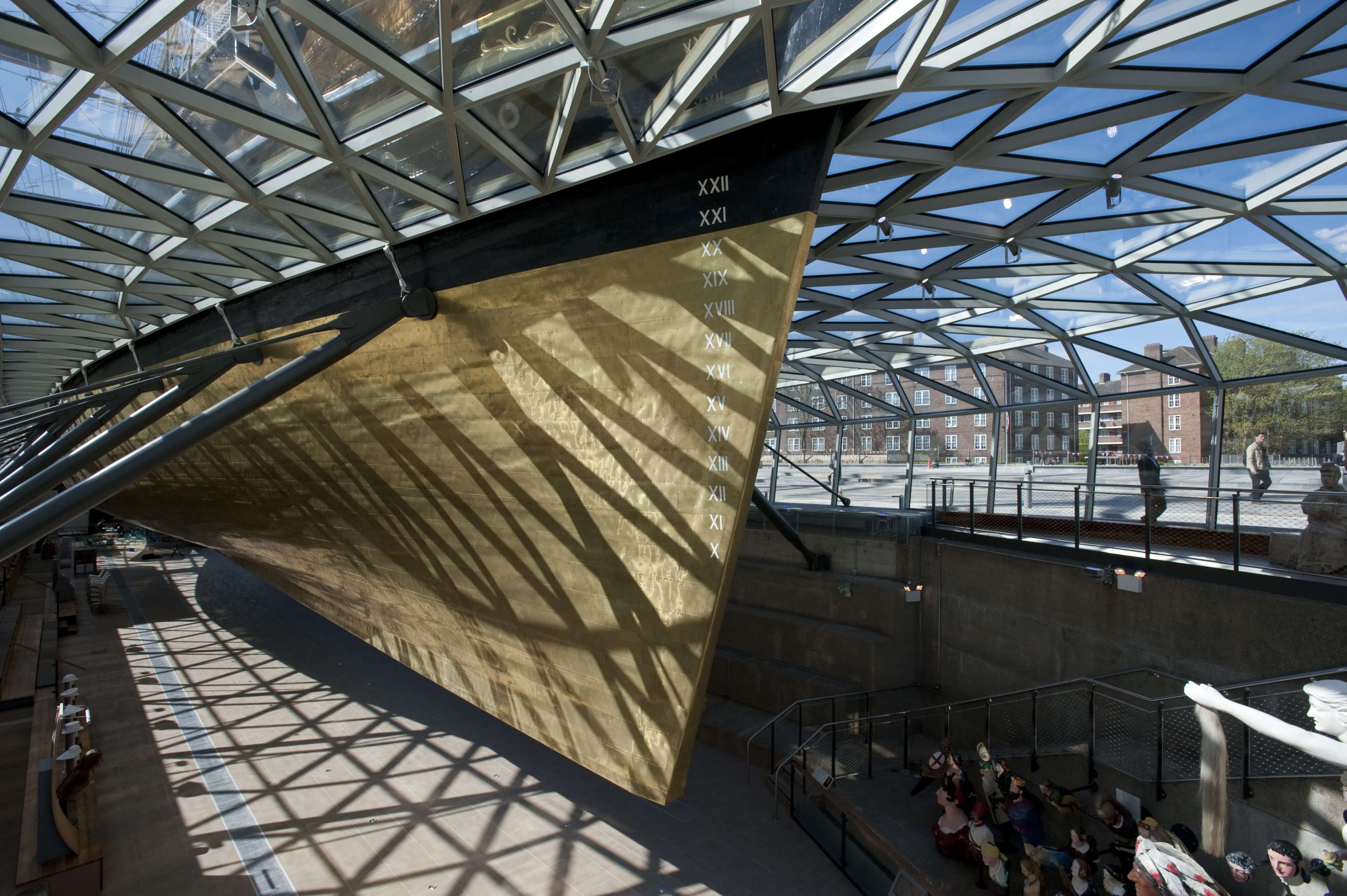 Marvel at Cutty Sark's structure, 90% of which is original and dates back from 1869.
Find out how the crew lived and worked as you make your way through the ship.
See the original structure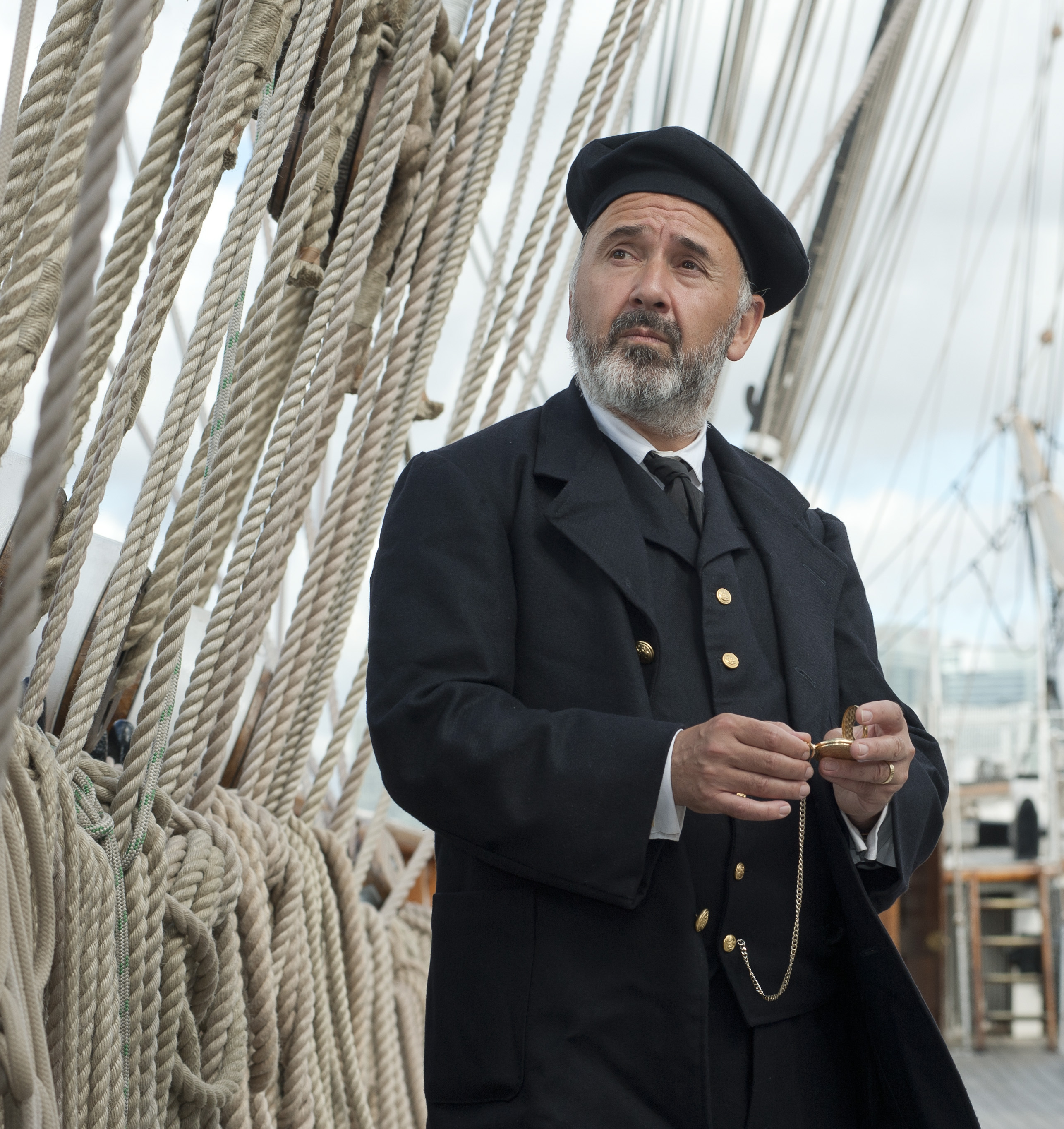 Get interactive with tours and talks from the costumed characters from Cutty Sark's past.
Chat to the ship's owner Jock Willis, or the ship's cook.
Meet the costumed characters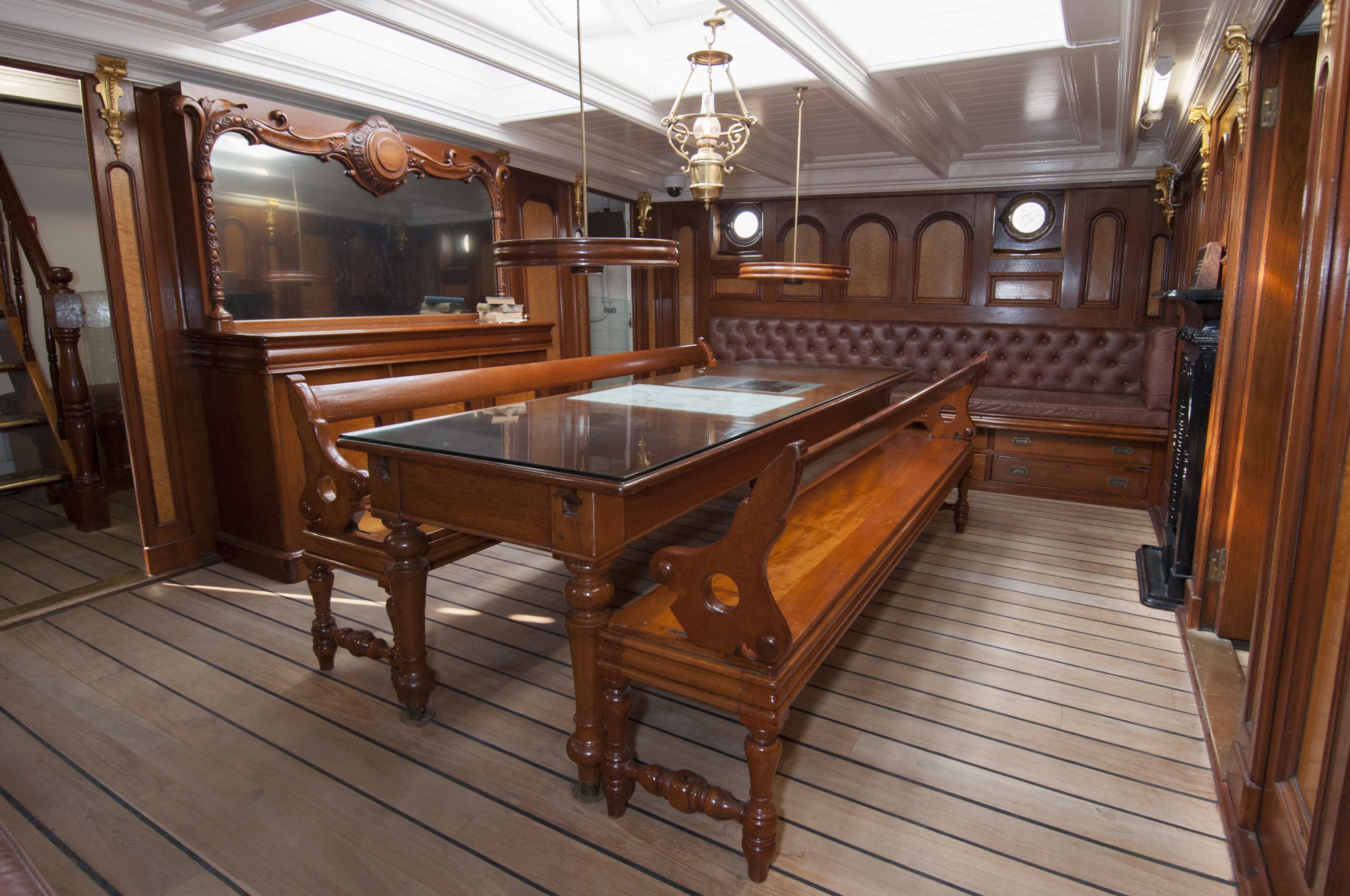 See the conditions that the captain lived and worked in.  
Discover the stories of the many captains of Cutty Sark
Discover the Captain's Cabin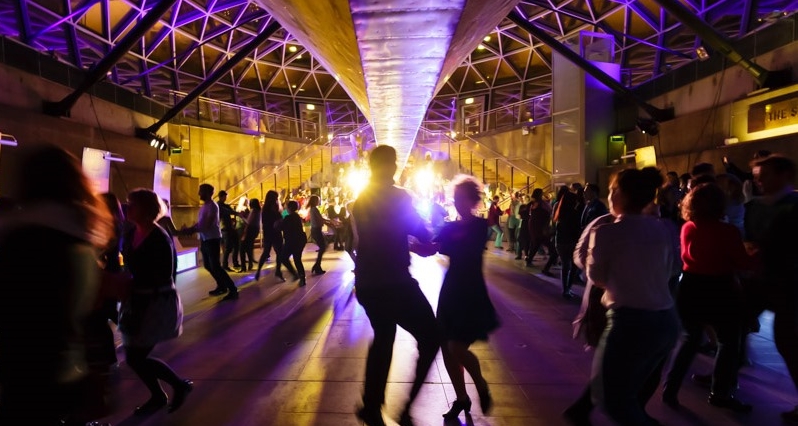 Watch everything from stand up comedy to DJ nights in our Cutty Sark Theatre.
Enjoy the film screened daily which takes you on a tour of 150 years of Cutty Sark.
Experience Cutty Sark Lates