Essential Information
| | |
| --- | --- |
| Type | Family fun |
| Location | |
| Date and Times | Weekends and holiday weekdays | Various times |
| Prices | Free with admission to the Observatory |
| | Free for Members. Not a member? Join now |
Discover fascinating facts about the Universe, learn how to use a compass and discover the mysteries of time and space – all at the Royal Observatory in Greenwich!
Our live science, navigation and astronomy demonstrations are perfect for families, so everyone can discover more about the work, life and history of the Observatory.
These free drop-in sessions are included with entry to the Observatory, and take place regularly at weekends and throughout the school holidays.
Please note that our demonstration schedule varies throughout the year, and sessions are not guaranteed to run. Please check with staff on arrival
Image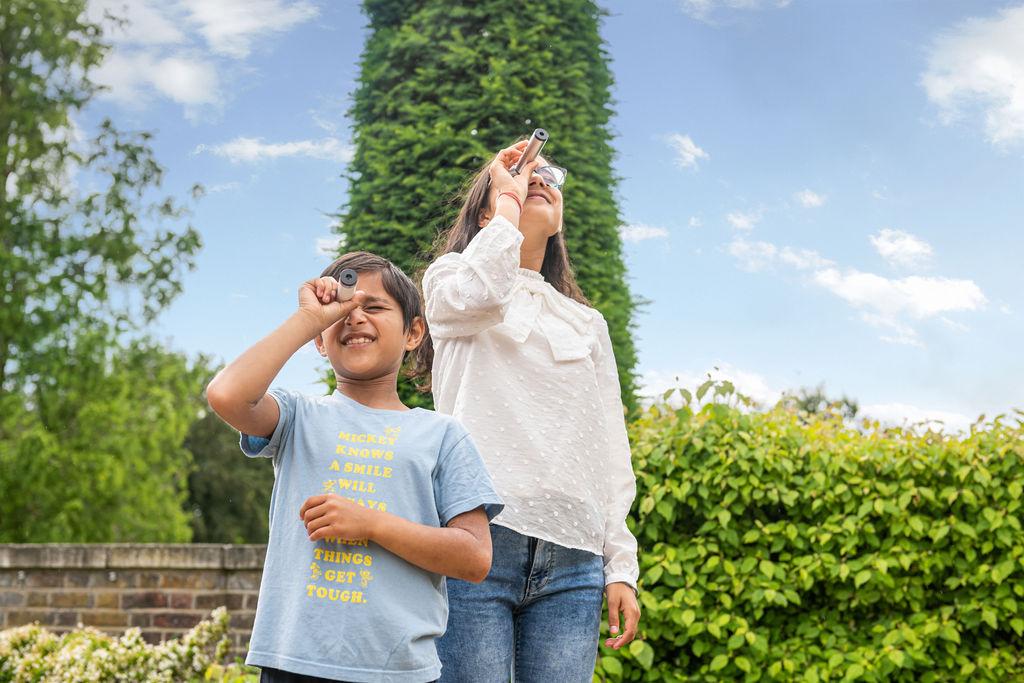 Observatory Unlocked
Enjoy a range of public talks and activities delivered by our Observatory Explainers, ranging from talks on the hidden stories of the Royal Observatory to Solar Observing and hands-on science demonstrations.
Our team of Observatory Explainers include those who are studying Astrophysics at degree or postgraduate level and can answer your burning questions about astronomy, from the origins of the Universe to the methods astronomers use to study the distant stars.
Suitable for ages 7+
Image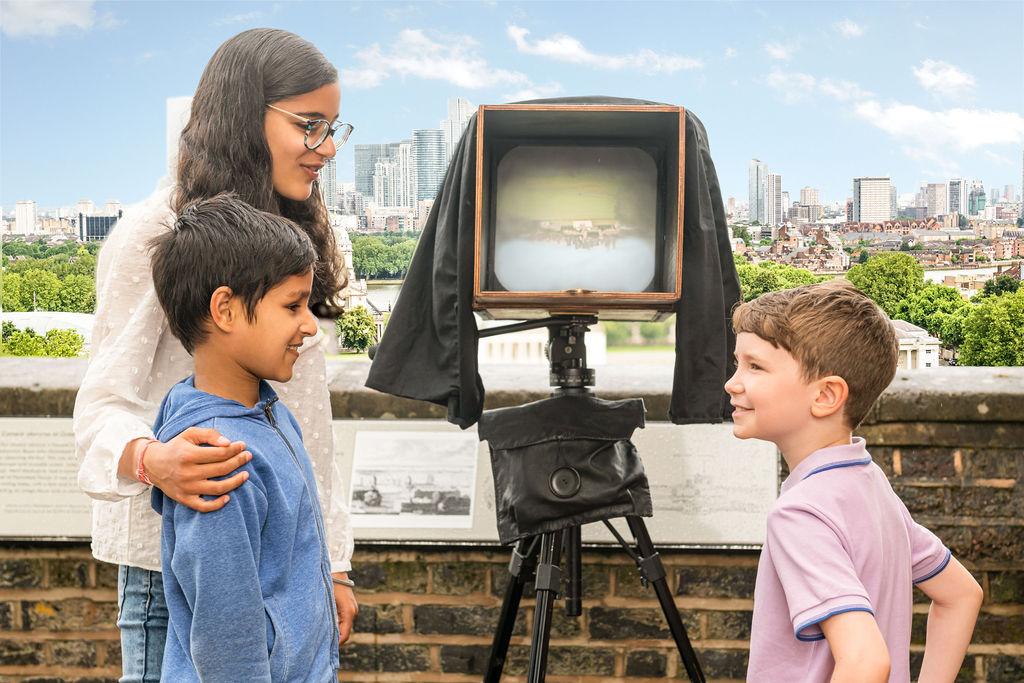 Meridian Marvels
New dates to be announced soon.
Explore the stories of the families who lived in the Royal Observatory before joining us for some new interactive demonstrations outside in the Meridian Courtyard and Astronomer's Garden.
Maybe hear about the history of the Time Ball and see it drop at 1pm, learn a simple method for finding North, or enjoy the optical delights of our new model Camera Obscura.
Learn about the buildings and history of London as you gaze out over the stunning view, before stepping across to stand on the Prime Meridian line – one foot in the West and one in the East!
Suitable for all ages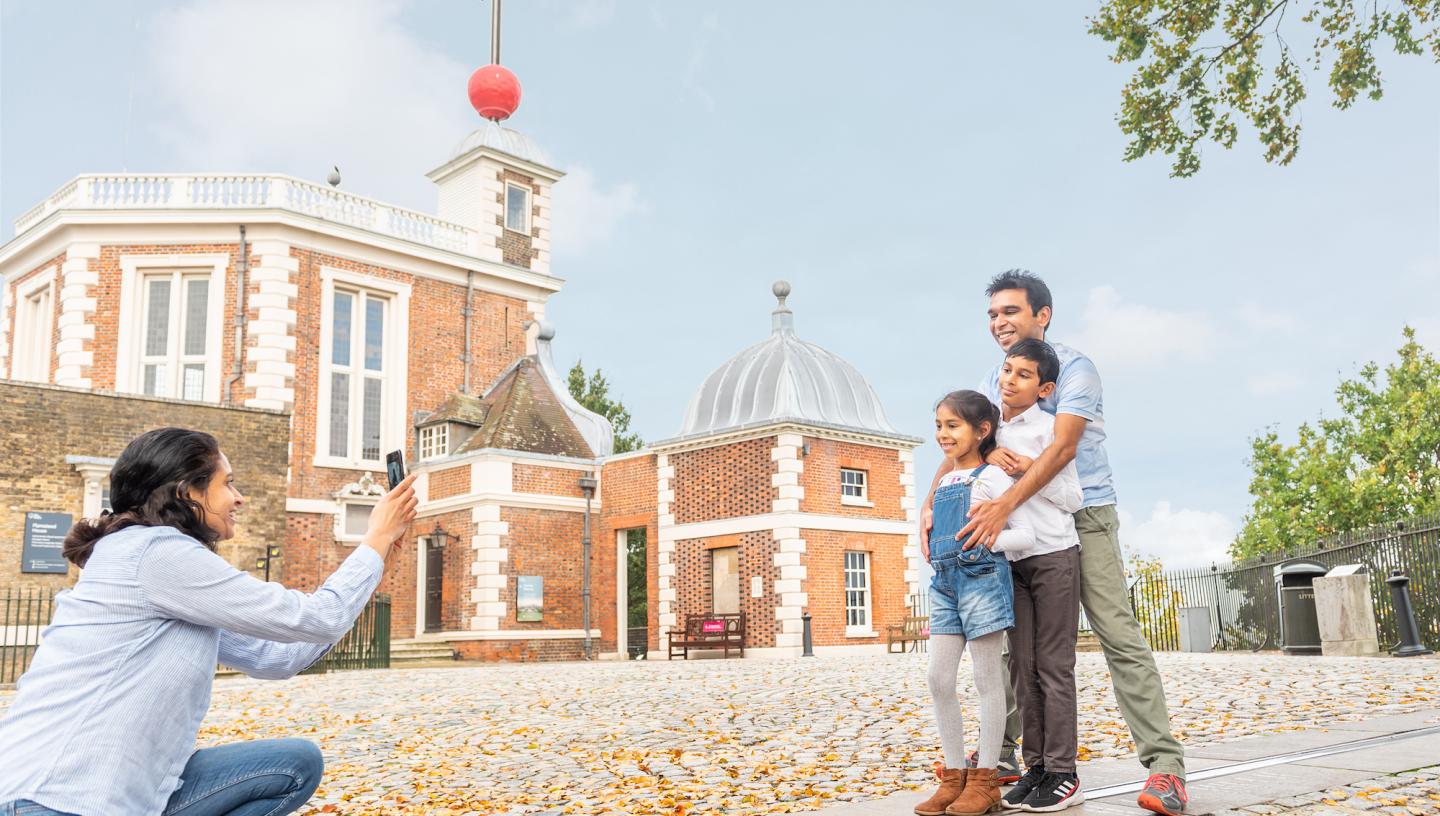 Visit the Royal Observatory
Home of Greenwich Mean Time (GMT), the Prime Meridian of the world and London's Planetarium