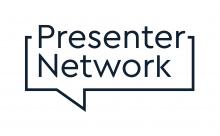 The Presenter Network was set up in 2014 by the Royal Observatory Greenwich as a way for presenters to share best practice as well as watch others in action to develop their presenting style.  Since then we run regular meet-ups in collaboration with other organisations covering every aspect of presenting you could ever imagine: using comedy effectively, working with challenging audience members, how to look after your voice and everything in between.  When we suggested the potential idea of a conference to the network the response was unanimous and very enthusiastic.  So here you have it, back by popular demand our 4th Presenter Network Conference.
This special one day event will be held on Tuesday 1st September and will run digitally.  The day will jam-packed with sessions  facilitated by members of the network - it is going to be a good one.  The programme can be found below.
Frequently asked questions:
Who is this event for?  This network was created by presenters, for presenters so whether you are just starting out or want to freshen up your skills there will always be plenty to suit.  If you are not actively involved in presenting then I am afraid this is not the network for you.
Do I have to be a member to come to the event?  You do yes.  If this event is something that interests you then the sessions run throughout the year will too so come and join us.
How much did it cost?  This event is FREE - yes you read that right - FREE!  This group operates purely on the good will of our members.  All meet-ups leaders, speakers and workshops facilitators are offering their time and experience for free which we are very grateful for. 
What was the capacity? This year we are running the event digitally although may need to limit numbers in some sessions so any planned interactive activities can work effectively.  Our advice is to book quickly if it sounds like your sort of event!
Will it be all be about science?  No we have people from across the public communication sector, however because the network is run by the team here at the Royal Observatory Greenwich our networks naturally included lots of science related places and people.
Conference Programme 2020
10:00am - Sign in and welcome
10:15am - Keeping Things Sharp - Liz Avery and Dan Plane
Presenting from your sofa in your joggers is enough to make anyone feel a little more...relaxed about their presenting style.  In this session Liz and Dan will be running through some tips and tricks you can do at home to make sure your skills are kept razor sharp!
Find out more about Liz and Dan. 
11:00am - Presenting at a Wee Screen for a Big Audience – Sam Langford and Sarah Cosgriff
How do you make a demo look good on camera? Is it possible to avoid the awkward silence of a Zoom call?  Lockdown made us all have to learn new skills very quickly, including how to switch to presenting online. Sam and Sarah will share their highs and lows, including the tips that they wish they'd known back in April.
Find out more about Sam and Sarah.
11:45am -Taking practical science online…and making it work for EVERYONE! - Sarah Bearchell
Let's face it: presenting practical science online is a huge challenge. However, since lockdown, Sarah has moved right out of her comfort zone to make YouTube videos and deliver a Virtual Lab science club via Zoom. She has learned a lot to share with you!  All these online activities have been designed to be inclusive, because everyone should have the chance to join in. So, what can you do to make content which works for audiences with special needs?
Special note - to join in (and why not right?), you'll need: tray, tumbler 1/3 full of vinegar with (optional) food colouring/paint added, teaspoon, bicarb, washing up liquid, kitchen roll.
Find out more about Sarah.
12:30pm - Lunch break
1:15pm - Networking and Discussions - National Hub Leaders
Throughout the morning we will be collecting discussion topics for our hub leaders to facilitate sessions around.  We will limit each session to 20 people only and spaces will be available to book during the lunch break via Eventbrite as soon as we know what it is you want to see!
2pm - Once Upon A Time - Jon Spooner
Telling stories is as much a science as it is an art. Storytelling has rules and structures that have been honed and crafted over millennia by artists who know exactly how to make you laugh, cry and become inspired to take action. In this session, writer and theatre maker Jon Spooner will share some of those 'secrets' with reference to his own work in science communication and a deeply practical introduction to the most common story system - The Hero's Journey.
2:45pm - Sing About It! - Matthew Kemp and Roberta Wilkinson
Geologise Theatre will take you on a journey from inception to performance of their science songs, focussing on how to tell stories about science through the medium of music. They will deconstruct songs from their latest musical to demonstrate some useful techniques that are applicable to performers and communicators of all kinds, including singers and non-singers! Expect dancing detectives and singing scientists aplenty.
Find out more about Mathew and Roberta.
3:30pm - Presenting to Camera - Marty Jopson
Presenting in front of a live audience is hard and scary. But once you start, you get the bug and come to love the adrenaline and feedback that the crowd gives you. How then do we do the same thing, keeping the same energy, when there is nothing more than a small disk of polished glass as your audience? Presenting to camera is a related but different skill set to performing to a live audience. Marty will discuss techniques and tips he uses to present to camera for TV and when live streaming.
Find out more about Marty.
4:15pm - Key Note Speach - Sharing the Wonder: communicating physics from home - Jim Al-Khalili
Professor Al-Khalili will talk a little about his journey into science communication while at the same time pursuing an academic career, teaching and carrying out research in theoretical physics. He will discuss how each has fed into and enhanced the other. He will talk about his new book, The World According to Physics, which was published a week before lockdown and how his international book tour became a series of talks given online via Zoom to science festivals and literary festivals around the world. He will present a shortened version of his talk to give an impression of not only the technology but the simple presenting skills that haven't had to change.
Find out more about Professor Jim Al-Khalili.
5pm - Group photo
For more information about the Presenter Network or to sign up please click here.