01 Apr 2016
On display at Cutty Sark is the Long John Silver Collection of figureheads – the largest collection of merchant navy figureheads in the world. 
Prior to the mid-18th century, merchant ship owners followed very similar styles of decoration on their ships, usually a lion or similar adornment. After this time however, owners would select any character they chose as their figurehead and the carvings more closely reflected the name of the vessel.
At the start of Women's History Month, we look at some of the significant female historic figures in the collection who were chosen by 19th century ship-owners to adorn the prows of their vessels.
Boadicea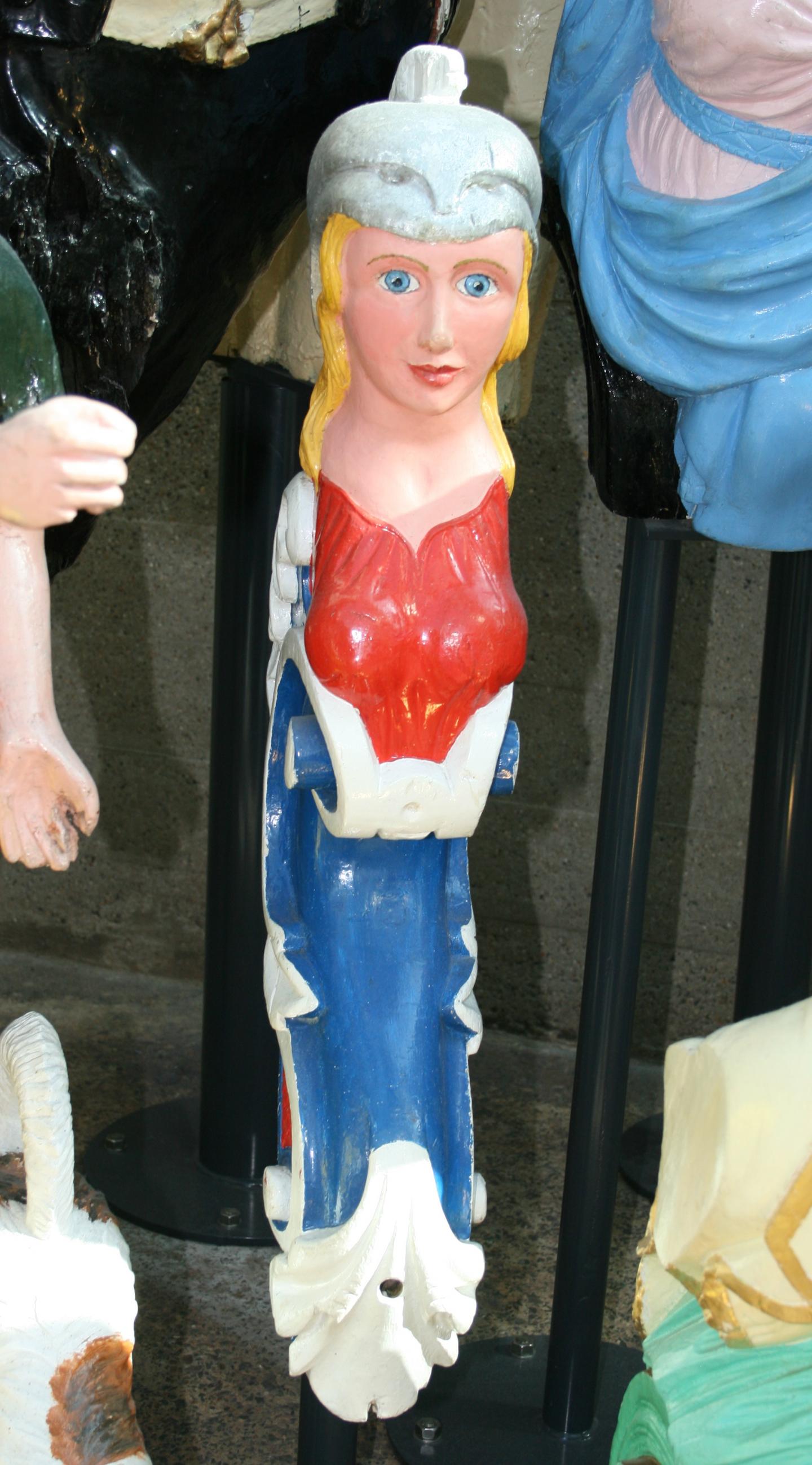 Nothing is known about the vessel this figurehead came from, but the figurehead depicts Boadicea, also known as Boudica (d. AD 60 or 61).  Boadicea was queen of the British Iceni tribe who led an uprising against the occupying forces of the Roman Empire.
Zenobia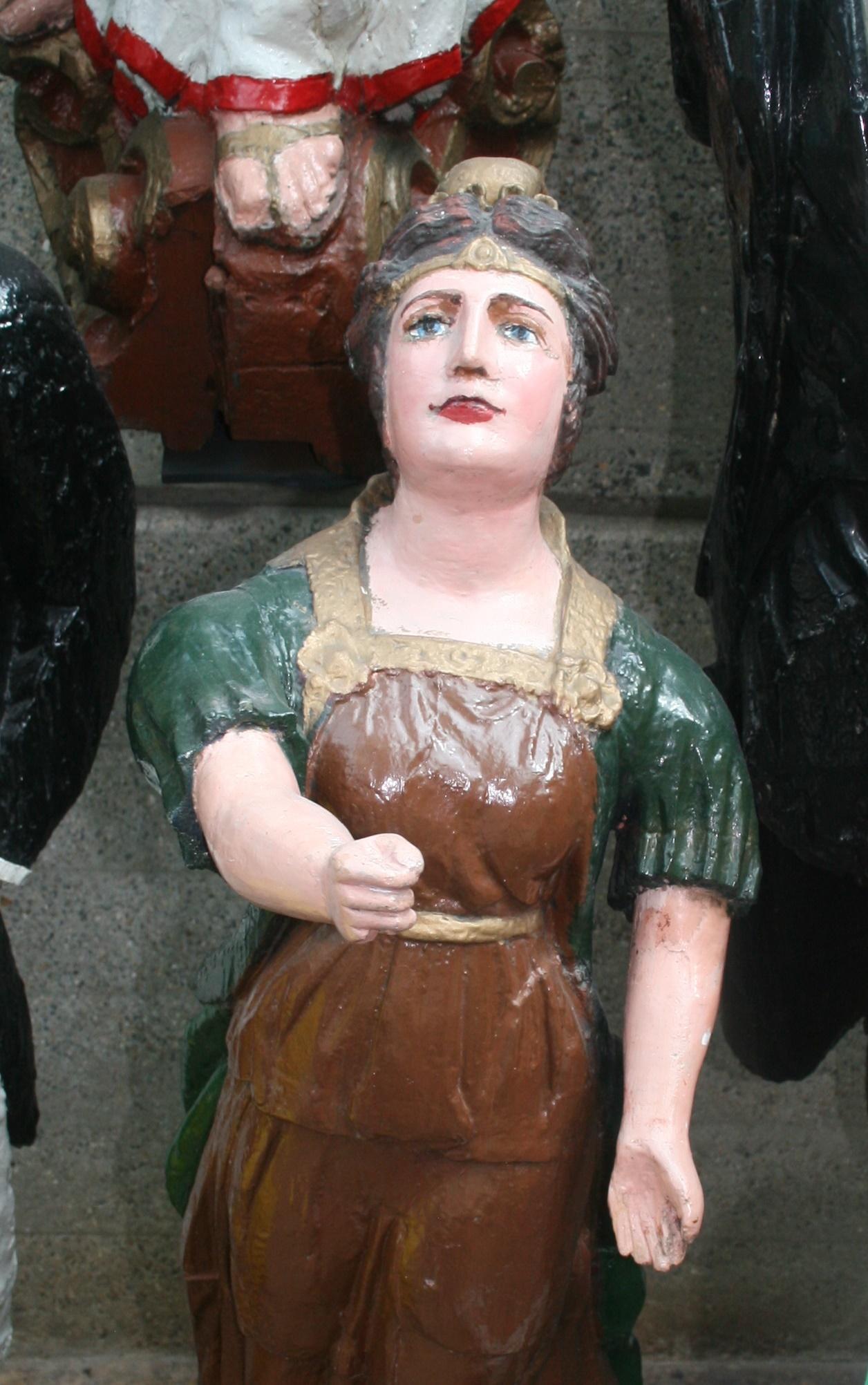 This figurehead is from a Salcombe fruiterer (a ship built for the fruit trade) of 99 tons.  It was built in 1860s by Harndon & Co for Hannaford and Company, and was later sold to Jackson of Yarmouth who used her for trading cheeses in Holland. The ship was wrecked off the Norfolk Coast in 1882.  The character depicted is Zenobia, a Syrian Queen of the Palmyrene Empire who lived in the 3rd century AD and led a famous revolt against the Roman Empire.
Elizabeth Fry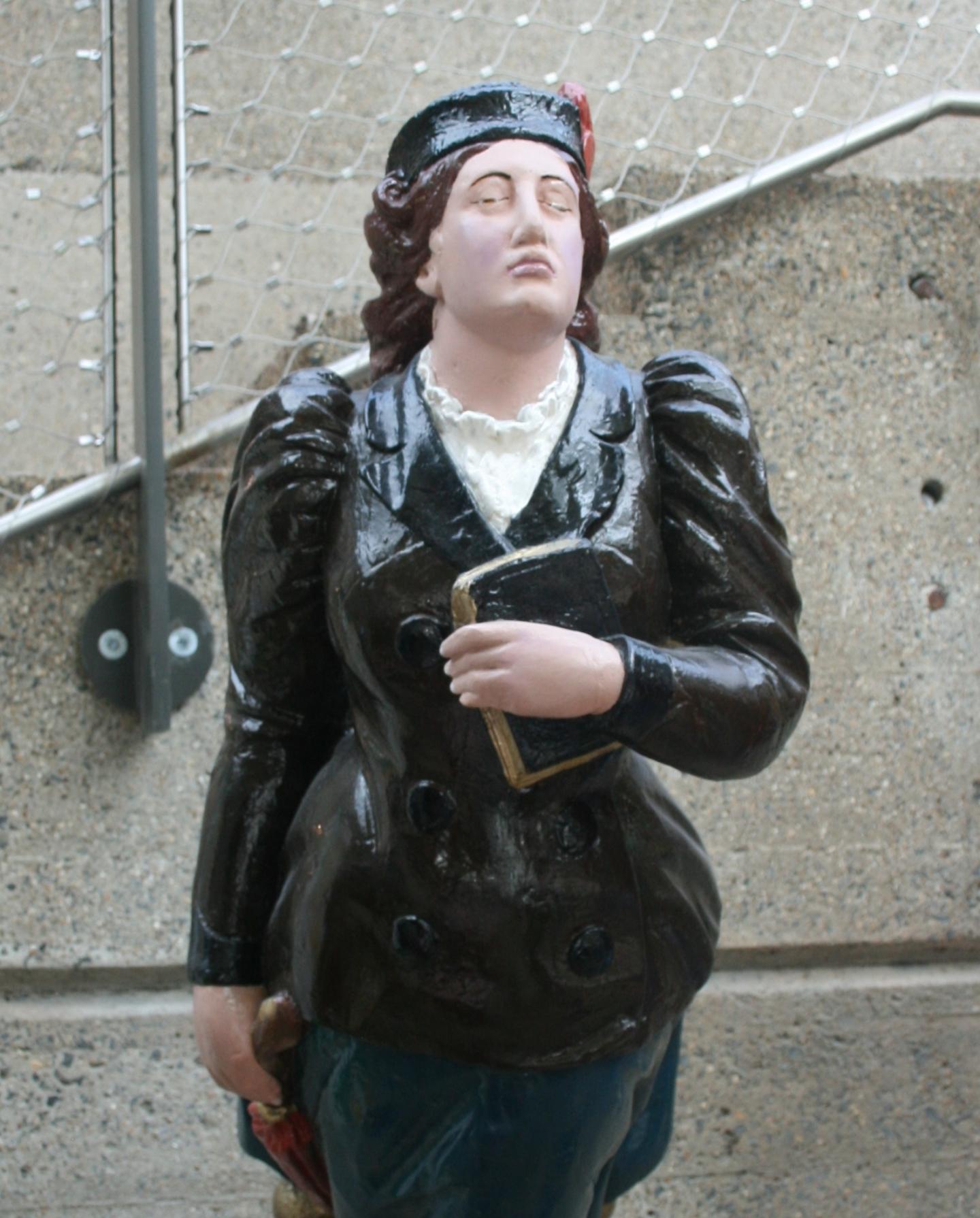 This figurehead came from a schooner built in 1864 which traded from Yarmouth, and foundered in a gale.  The figure represents the famous Quaker Elizabeth Fry (1780-1845).  Elizabeth Fry was a major driving force behind new legislation to make the treatment of prisoners more humane in the early 19th century. In 1840 she started a training school for nurses in Guy's Hospital, and was a great inspiration to Florence Nightingale, who is also depicted as a figurehead in this collection.
Florence Nightingale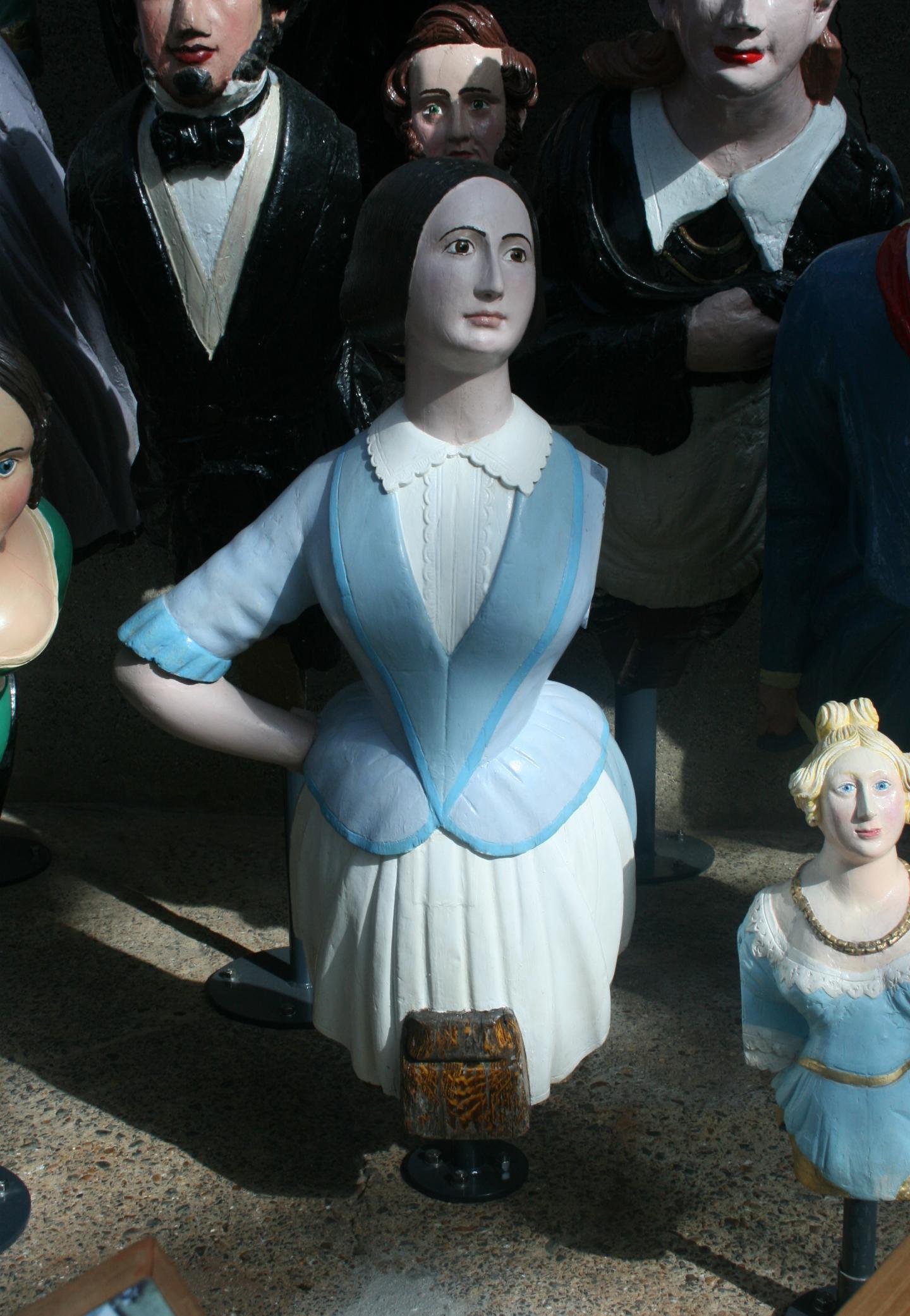 This figurehead comes from a 105-ton schooner, possibly built by Hooper & Co. in Padstow in 1861. It represents the famous English nurse Florence Nightingale (1820-1910).  Florence Nightingale was a visionary health reformer, advocating improvements in care and conditions in military hospitals, following her experiences in the Crimean War.  She laid the foundation for professional nursing when in 1860 she established a nursing school at St Thomas' Hospital in London.