The National Maritime Museum is the largest space available for a wide range of corporate and private events.
The main event space, The Great Map, provides an open square floor at mezzanine level housed in a large atrium. It is well suited to gala dinners, award ceremonies and large receptions. Guests can enjoy pre-dinner drinks at ground level in the Square surrounded by maritime exhibits, or outdoors under the colonnades on warm evenings.
A recently installed lighting and audio rig reduces production build time and boosts the flexibility of the space.
Contact us to start planning your event         
Email: events@rmg.co.uk | Tel: +44 (0)208 312 8517
We recommend this venue for:
Gala dinners                                           
Product launches
Awards ceremonies
Large weddings receptions
Conferences
Daytime meetings
Christmas parties 
Spaces at National Maritime Museum
1 / 5
The Great Map
The main event space within the National Maritime Museum is 'The Great Map' spanned by a glass roof and ideal for corporate receptions, award ceremonies and networking. Whether a formal seated meal or a relaxed standing bowl-food event, this space can accommodate 500 seated or 1000 standing.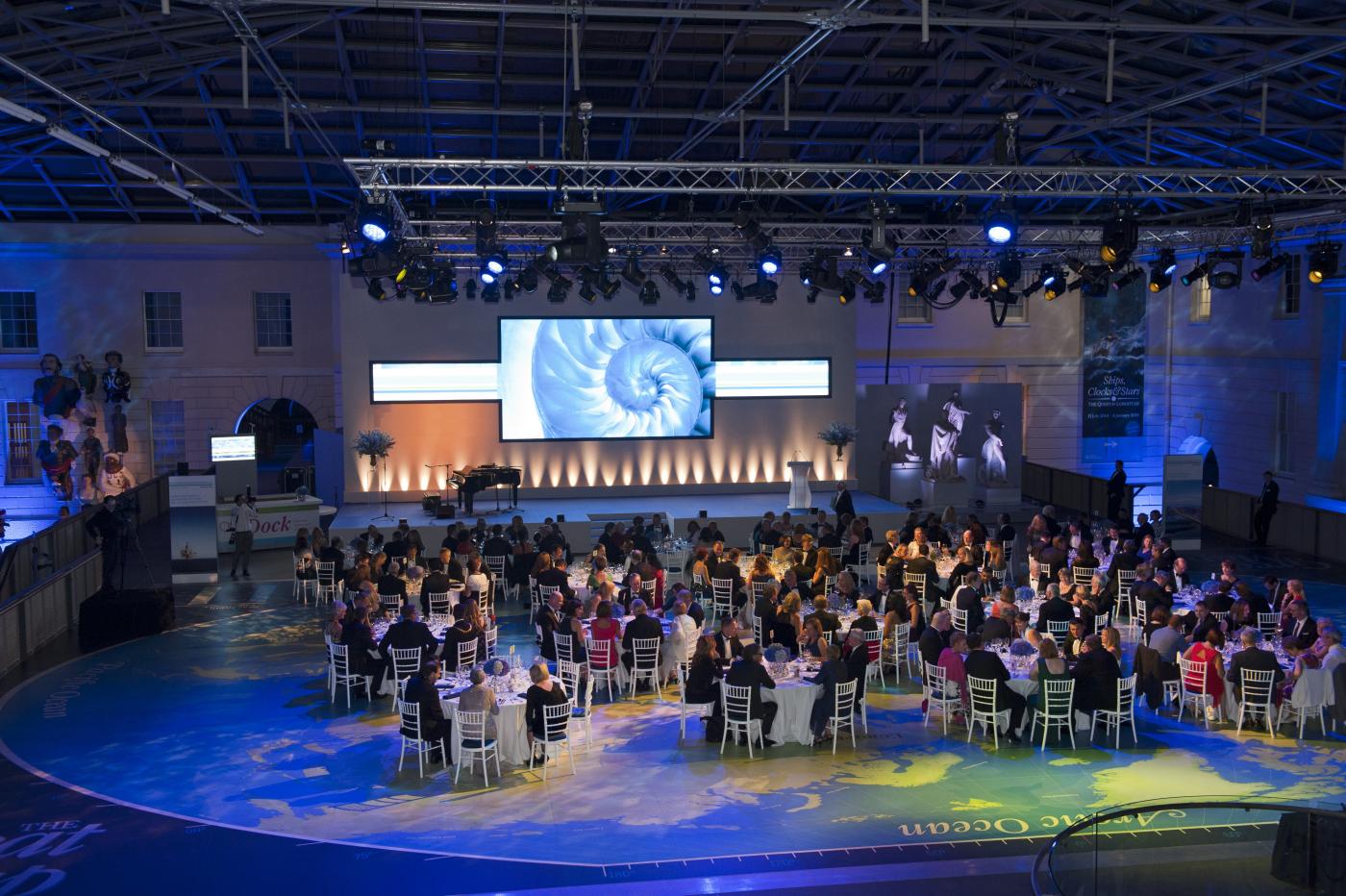 2 / 5
The Square
Pre-dinner drinks can be enjoyed on the Ground Floor where your guests can view the Museum's varied exhibits.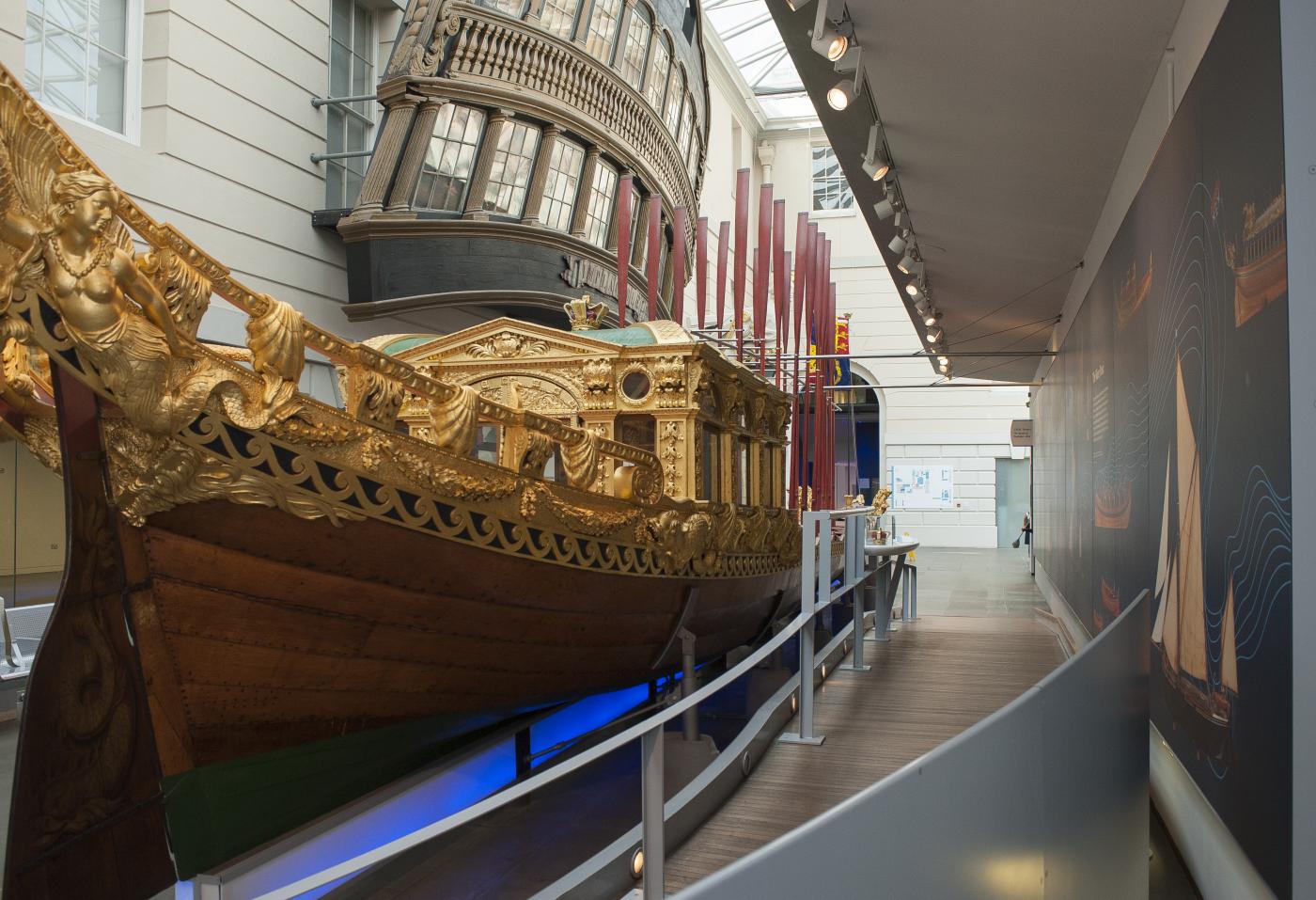 3 / 5
The Colonnades and Lawns for outdoor receptions
On warmer evenings, guests can venture out to the colonnades on the south lawn with sweeping views of Greenwich Royal Park, the River Thames and Canary Wharf.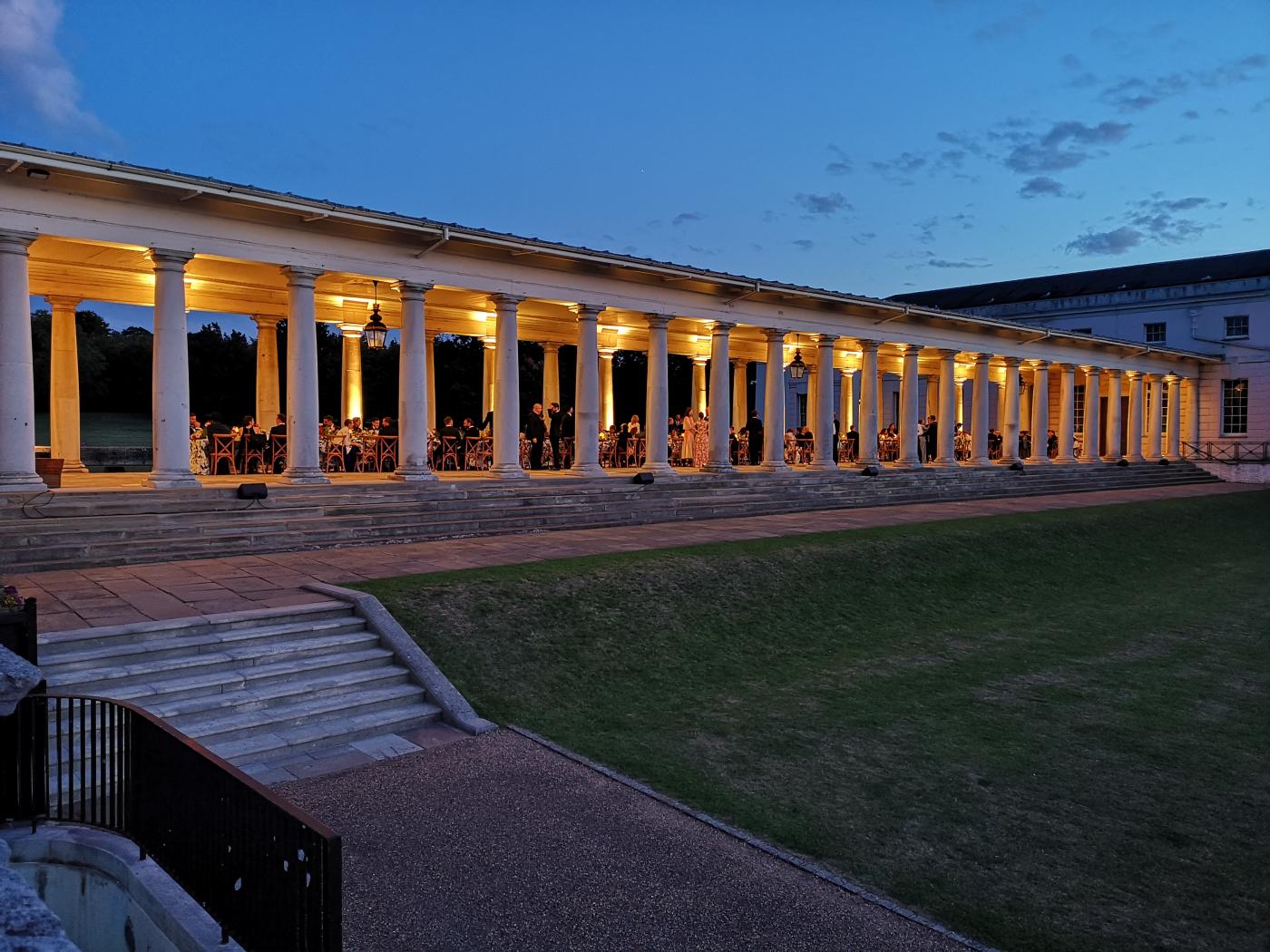 4 / 5
The Lecture Theatre
The Lecture Theatre is a purpose built space ideal for daytime and evening meetings and presentations. It is fully equipped with an extensive range of AV facilities. Accessible through the main Museum galleries, catering is offered in The Propeller Space in the Square, just outside the theatre.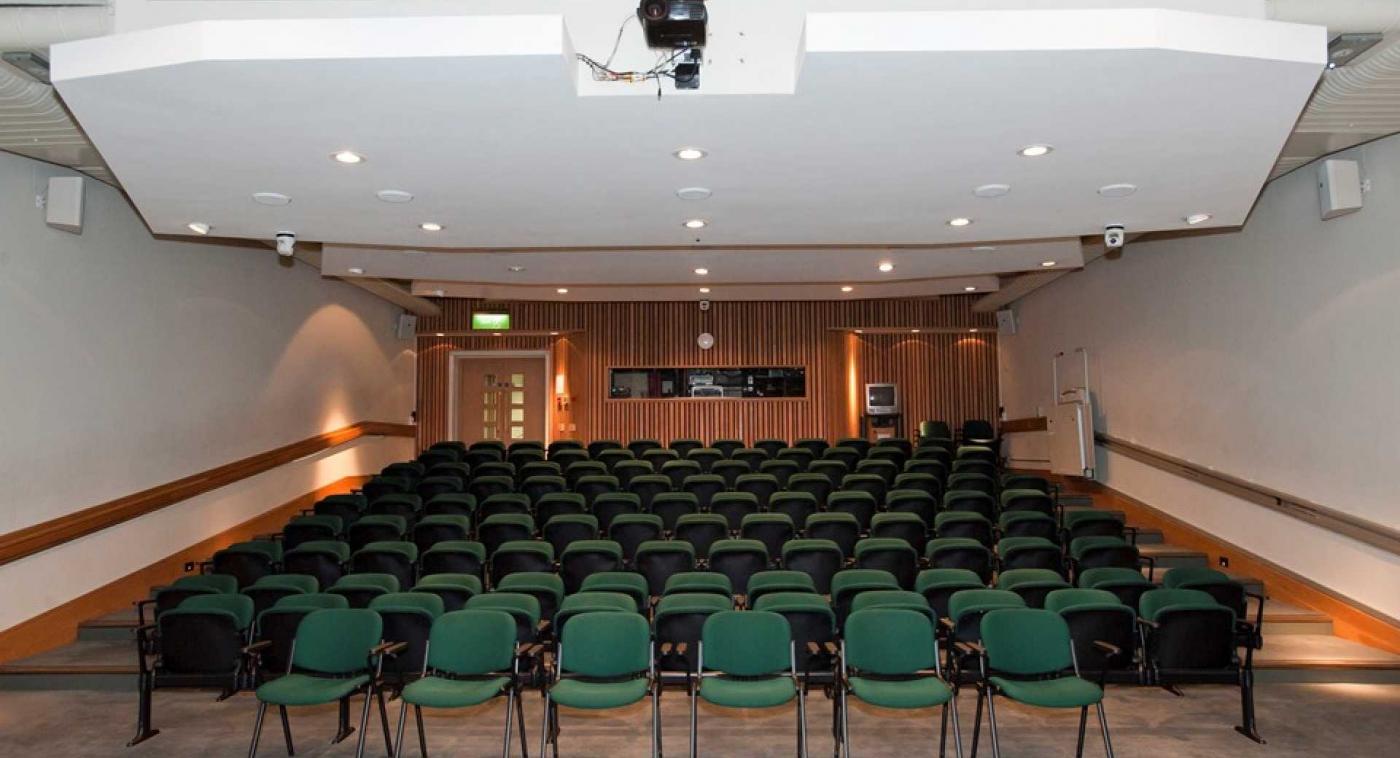 5 / 5
Meeting Room Suite
Our four new meeting rooms in the National Maritime Museum suit smaller board meetings or breakouts from the Lecture Theatre. With a private entrance and natural daylight, these rooms also connect directly to the museum galleries, giving guests the chance to explore during refreshment breaks.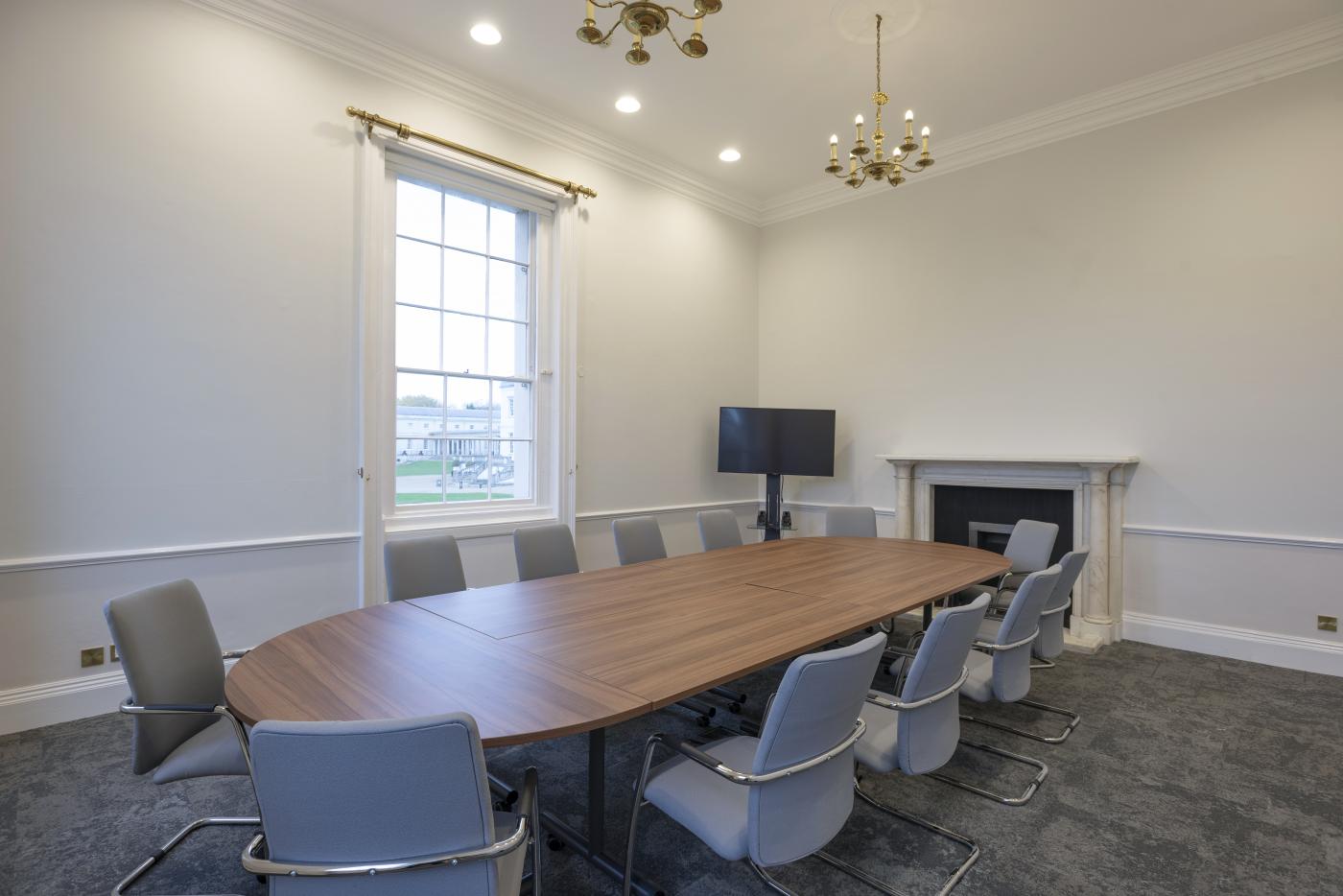 Contact us to start planning your event         
Email: events@rmg.co.uk | Tel: +44 (0)208 312 8517
Sign up to our newsletter
Whether it's our latest offers, industry news, upcoming events or venue highlights, we'll make sure you never miss a thing.